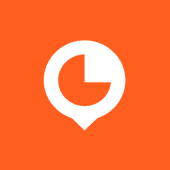 UI/UX Graphic Designer

in

Barcelona
Job Description
Are you bold, creative, obsessed about travel & technology?
BYHOURS is looking for a UX/UI Graphic Designer
BYHOURS, is the leading platform in the management and distribution of hotel inventory, rooms & meeting rooms, packaged per hours.With more than 4.000 direct hotel partners from high/medium chains and independent hotels.We are an international and young team, passionate about what we do, quick learners and achievers. Currently we are a team of 5+40, located in our offices in Barcelona and Mexico and also working from Argentina, Colombia, Turkey and Indonesia.
BYHOURS has one mission: to disrupt the traditional global hotel booking industry with our new product called Microstays.
Who will you work with?
BYHOURS is an international team of +40 young, ambitious, passionate, quick learners and big achievers, and we're growing exponentially! We say yes to bold ideas and thinking outside the box. We love the startup life and that's why we are based in Barcelona's start-up hub by the Barceloneta beach, surrounded by fellow entrepreneurs, developers, digital marketers, skaters and surfers.
What will you do:
The UX/UI Graphic Designer will be someone who has great design skills. You will need to fully understand BYHOURS's business model and be creative to suggest the best integration of our product into our marketplace and hotel websites in order to maximize booking conversions and customer experience of our hourly booking engine. Member of our B2C POD Team
We want someone with a goal-driven attitude, who is ready to change a whole industry. Someone that can think out-of the box and comes up with creative proposals.
You will be focused on:
Design the best UX/UI for our B2C marketplace (web & mobile applications) and B2B back office.
Implement a new design using the proper frameworks or at least provide enough information to the dev team in order to make it as smooth as possible.
Ensure the correct practice to test: ab testing, lab usability testing.
You will be responsible to achieve those goals:
Become proficient with the product and identify client requirements to capabilities of the software
Improve the product in an iterative way through training, self-directed research and testing.
Understand the client needs and requirements to ensure a timely and complete implementation process
Provide regular status updates on implementations
Balance multiple concurrent projects within set workload expectations
Work hand by hand in a product development team fully focused on an unique set of objectives.
You must be:
Experience in Marketing and user experience
Passionate about digital design and user experience
Proven team player, open to collaborate and build strong team relationships
Passion for travel, technology and social trends
Fluent in English and Spanish
Nice to have:
Experience with CSS and styles implementation.
Experience with white labeling
Be a Strategic thinker: Be able to envision a future and work to make it happen
Creative: Be able to think out of the conventional approach
Team worker: Be able to collaborate with other teams and influence them.
Autonomous: Be able to work autonomously with little direction, and have things done in a fast paced environment
Attention to detail
Good organizational and time-management skills
What we offer:
Career development opportunity: You will have the opportunity to learn and work in one of Barcelona's most distinguished Startups. You will meet people from all over the world and you'll learn how a Travel-Tech company works and what the startup life is all about.
Working 40hs/Week, spread as follow:

Monday - Thursday: 9-2pm and 3-6:30pm
Friday and pre-festive days: 9-3pm

Free afternoon on your birthday
Gym discount
BYHOURS products discount
Our office is equipped with table football, ping pong, cushions XXL for siesta, ...
Location: Barcelona Tech City - biggest HUB in South Europe, based in Barcelona (Barceloneta)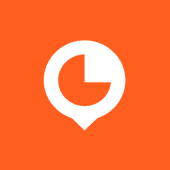 Hospitality

Barcelona, Spain

11-50

2012
.
Other ui/ux designer jobs that might interest you...