Filled
This offer is not available anymore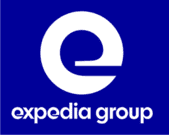 Tech Ops Analyst 1

in

Madrid
Job Description
If you need assistance during the recruiting process due to a disability, please reach out to our Recruiting Accommodations Team through the Accommodation Request form. This form is used only by individuals with disabilities who require assistance or adjustments in applying and interviewing for a job. This form is not for inquiring about a position or the status of an application.
Role Summary
A supporting-level team member who applies foundational infrastructure/platform knowledge to ambiguous technical/non-technical projects and tasks. This person assists with issue investigations, data analysis and remediation for internal and external infrastructure disruptions and/or service enhancements.


Experience
0-2 years
Education
• Demonstrates production and/or data analysis work experience.
• Supporting day to day operations in technical environments.
Bachelor's degree or equivalent experience. Technical degree preferred.


A+ Certification or equivalent
AWS Foundational
Functional/ Technical Skills
• Collects information to understand problems and identify their origin.
• Researches precedents and known solutions for basic or routine problems.
• Implements prescribed steps and ensures effective resolution, escalating troubleshooting if needed.


• Is familiar in working with infrastructure services.
• Able to configure or operate cloud infrastructure through tools or interfaces.

• Understands lower-level complex systems.
• Has a broad understanding of observability and operational tools.
• Has a foundational understanding of software testing principles.
• Is familiar with basic concepts of one programming or scripting language (e.g. JavaScript or bash).
• Knows basic programming control flow and can write a simple function in a given language (e.g. fizzbuzz).
• Basic understanding of how team goals fit a business need.
• Assists with issue or incident investigations by gathering and documenting necessary information.
• Identify, research, test and escalate bugs to the appropriate team for resolution
• Translate data analysis and findings into accessible visuals to identify chronic issues or product opportunities.
• Understands how to proceed with collecting data on customer and employee satisfaction, and supports the data collection and analysis process.


• Applies technical expertise to resolve service and system disruption in coordination with technical teams.
• Recommends interim and long-term solutions to complex problems to ensure successful resolution; guides the analysis of a problem all the way to a successful resolution.
• Contacts required resources both inside and outside the company as necessary to resolve the problem.
• Develops/maintains support documentation for use by all levels of support personnel.



• Identifies simple known patterns (a figure, object, word, or sound) that are hidden in other distracting material understand opportunities for improving services and/or products.

• Confirms comprehension and understanding of complex information (e.g., legal, operational risk, and regulatory data) by correctly and clearly answering routine questions.
• Creates clear, concise and organized communication materials (e.g., policies & procedures, guidelines, presentations, messages).
• Considers and understands the audiences' specific needs and comprehension level to determine the most appropriate message and delivery method, limiting or explaining technical language.
• Reports clearly on current work status.
• Asks challenging questions when empowered to do so.
• Coordinates bringing together different stakeholders with varied perspectives to develop solutions to issues, and contributes own suggestions.
• Thinks holistically to identify opportunities around policies/ processes to increase efficiency across organizational boundaries.
• Assists with a whole systems approach to analyzing issues by ensuring all components (structure, people, process and technology) are identified and accounted for.
• Researches and analyzes complex technical data using statistical methods.
• Identifies that there is a need for process improvement and actively seeks guidance from their Manager on how to achieve this. Sees where efficiency and process improvement are needed within their immediate team.
• Demonstrates an openness and flexibility to adapting their work to new processes to streamline and be more efficient.
• Assists with the development of business area standards and procedures.
• Collaborates with team members to co-develop and solve problems.
• Proactively reaches out to meet peers across environment and collaborates to solve problems.
About Expedia Group
Expedia Group (NASDAQ: EXPE) powers travel for everyone, everywhere through our global platform. Driven by the core belief that travel is a force for good, we help people experience the world in new ways and build lasting connections. We provide industry-leading technology solutions to fuel partner growth and success, while facilitating memorable experiences for travelers. Expedia Group's family of brands includes: Brand Expedia®, Hotels.com®, Expedia® Partner Solutions, Vrbo®, trivago®, Orbitz®, Travelocity®, Hotwire®, Wotif®, ebookers®, CheapTickets®, Expedia Group™ Media Solutions, Expedia Local Expert®, CarRentals.com™, and Expedia Cruises™.
© 2021 Expedia, Inc. All rights reserved. Trademarks and logos are the property of their respective owners. CST: 2029030-50
Employment opportunities and job offers at Expedia Group will always come from Expedia Group's Talent Acquisition and hiring teams. Never provide sensitive, personal information to someone unless you're confident who the recipient is. Expedia Group does not extend job offers via email or any other messaging tools to individuals to whom we have not made prior contact. Our email domain is @expediagroup.com.
Expedia is committed to creating an inclusive work environment with a diverse workforce. All qualified applicants will receive consideration for employment without regard to race, religion, gender, sexual orientation, national origin, disability or age.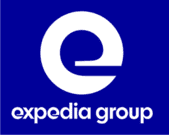 Travel

Seattle, WA, USA

10,000+

1994
.
Other operations jobs that might interest you...