Filled
This offer is not available anymore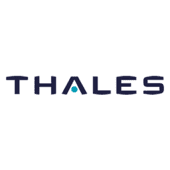 Software QA Engineer

in

Madrid
Job Description
Thales people architect identity management and data protection solutions at the heart of digital security. Business and governments rely on us to bring trust to the billons of digital interactions they have with people. Our technologies and services help banks exchange funds, people cross borders, energy become smarter and much more. More than 30,000 organizations already rely on us to verify the identities of people and things, grant access to digital services, analyze vast quantities of information and encrypt data to make the connected world more secure.
Thales in Spain is a leader in technological solutions applied to Defence, Aeronautics, Security, Transportation and Space and, furthermore, is a global centre for excellence in Space, Security of Critical Infrastructures and Transportation. With a turnover of €320 million and a staff of 1,200, it exports approximately 40% of its total production principally to the Middle East, North Africa and Latin America.
As a Software Quality Engineer for the Identity Verification (IDV) R&D team located in Madrid, you will be responsible for base product quality and validation for the different IDV solutions, build validation test plans, analyze and categorize defects and quality issues and assure issue traceability throughout the delivery chain. IDV KYC (Know Your Customer) performs secure authentication of user's ID document and biometrics verification online and in mobile attended and unattended environments. You will develop products that will secure traveling of millions of people.

A week in the life of a Software Quality Engineer:
You will participate in the requirements specification, workload estimation and solution design in an agile and dynamic environment.

You will validate the products and components (applications, libraries, system and solutions; either purely software or combining software and hardware).

You will analyze the scope, define a test strategy and prepare validation test plan.

You will execute the validation Test Plan and present results.

You will document the activity in the form of the validation strategy and test plan.

You will select the tools and/or develop them if non-existing.

You will closely work with Quality Assurance Officer you will participate to selection of appropriate methodology, tailoring of the QA process and it's follow-up.

You will cooperate with developers in order to reproduce, identify and isolate the issues.

Knowledge, Skills and Experience: To succeed in this job, you must have:
Experience in agile development methodologies, functional tests, load/performance tests, BDD and TDD, preferably using Cucumber or Gherkin.

At least 3 years of experience as Software Quality Engineer.

Experience working in agile development, continuous delivery and related tools (Jira, Xray, Jenkins, Sonar, Fortify).

You must be fluent in English.

It would be preferred if you have:
Experience with Unit Testing Tools (JUnit), scripting language (Python, Ruby) and tools for automatic tests (Selenium).

Solid leadership, communication, and interpersonal skills

ISTQB Foundation Level
Thales is a company committed to equal opportunities between women and men, and for this reason, we work to raise awareness and disseminate information on the subject both internally and externally
At Thales we provide CAREERS and not only jobs. With Thales employing 80,000 employees in 68 countries our mobility policy enables thousands of employees each year to develop their careers at home and abroad, in their existing areas of expertise or by branching out into new fields. Together we believe that embracing flexibility is a smarter way of working. Great journeys start here, apply now!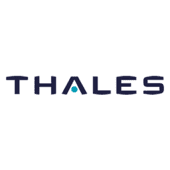 Cyber Security

Paris, France

10,000+
.
Other quality assurance jobs that might interest you...