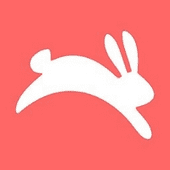 Senior Software Engineer, iOS - Price Freeze

in

Madrid

or Remote
Job Description
Do you want to make a meaningful impact on the future of Hopper's travel technology? We're hiring a specialist in iOS Development to join the Fintech team and help us innovate the evolution of travel selling and booking technology.
Fintech contributes to 70% of the company's revenue and as a Sr Mobile iOS engineer, you will collaborate with hardworking developers, product managers, and data scientists to break down sophisticated problems, and also help craft and evolve our architecture to enable teams to run experiments and iterate very quickly.
What would your day-to-day look like:
Work on products crafted to make travel easier to book and stress free!
Quickly prototype new insights and run experiments to identify features that users love
Build delightful user experiences in our app (iOS)
Help evolve our mobile architecture to consistently improve development efficiency
Work with an Agile team to deliver iterative releases of iOS App
Influence the technical direction for the team and strategic direction of the product
An ideal candidate has:
Professional experience thriving in full-stack or mobile development
Thorough understanding of Swift and the iOS mobile API
A proven ability to build prototypes and take a data-driven approach to product development, testing and measuring new ideas very quickly
Passion for technical leadership and mentoring
Experience working with UX designers
Perks of working with us:
Well-funded and proven startup with large ambitions, competitive salary and stock options
Unlimited PTO
Very generous parental leave
Wellness benefit
Medical, dental, vision, life and disability insurances
Work-from-home stipend
Entrepreneurial culture where pushing limits and taking risks is everyday business
Open communication with management and company leadership
Small, dynamic teams = massive impact
More about Hopper
Despite the pandemic's impact on the travel industry, Hopper has emerged stronger than ever. As the travel industry continues to rebound, Hopper has demonstrated significant outperformance with its category-leading mobile-only marketplace, delivering value to customers and supply partners with the company's proprietary suite of fintech
offerings
.
Here are just a few stats that demonstrate the company's recent growth:
- Hopper's valuation is now over $5B, which is more than triple our valuation from early 2020.
- The company grew its revenue by more than 300% YoY in 2021. Hopper's monthly revenues are now 375% higher than its pre-pandemic high point and Hopper Cloud, Hopper's new B2B initiative, is already 15% of its revenues and growing.
- According to Apptopia, Hopper was the #1 most downloaded OTA in the US in 2021. The app has over 70 million downloads.
- Hopper's recovery is faster than the market and its share of the air travel market in North America is now 300% higher than prior to the pandemic, according to MIDT. We are now the 3rd largest air travel agency in North America.
- The company sells over $2B in travel and travel related financial services annually.
- Hopper's fintech offerings, such as Price Freeze and Rebooking Guarantee, now represent over 70% of its air revenue.
- Given the success of its travel fintech, Hopper recently launched a B2B initiative called Hopper Cloud, where any travel provider can unlock a totally unique revenue stream by seamlessly integrating and offering Hopper's travel content and fintech products. Hopper Cloud partners include Capital One, Kayak, Marriott, Amadeus,
Trip.com
, and MakeMyTrip.
The industry opportunity for Hopper Cloud is enormous as projections estimate that if all travel distribution channels offered travel fintech, it could increase the total consumer spend for the sector by $200 billion annually.
And all this recent growth is just the beginning. There are still so many new opportunities we're excited to tackle in the next year!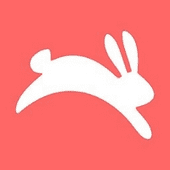 Hospitality

Montreal, Canada

200 - 500
.
Other mobile developer jobs that might interest you...