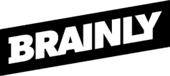 Senior Product Director, Community Growth

in

Barcelona
Job Description
There are more than 300 million reasons to join Brainly — one for every student you'll help go from questioning to understanding. Team up with us as we build and continue improving one of the most popular ed-tech products on the planet. In a world of questions and uncertainty, you can be part of the answer as we shape the future of learning and change lives, one student at a time. If this excites you, you know what to do next.
Let's get to know each other. And get ready to make a difference!
ROLE OVERVIEW
Brainly is seeking a Senior Director of Product, Community Growth to lead the development and growth of a product that will unlock the potential for millions of students worldwide to learn and grow. As the Senior Director of Product, Community Growth, you will be responsible for overseeing the entire user journey funnel, from acquisition to retention, with a focus on turning users into contributors and increasing their learning and the learning of others.
With over 300 million students globally, Brainly is one of the largest and most popular learning communities in the world. As the Senior Director of Product, Community Growth, you will have the opportunity to shape the future of education and have a direct impact on the lives of millions of students.
Are you passionate about motivating, inspiring, and leading exceptional teams? Then the fit couldn't be better!
We're looking for a results-driven person with ability to work in a global environment and across multiple departments and who effectively manage multiple priorities and/or projects simultaneously. You should have a strong understanding of user journey optimization and experience in identifying and addressing gaps and opportunities to improve user engagement and retention. If you have a proven ability to drive innovation and growth through leadership and decisive action, and a strong passion for education and making a positive impact on students, then we encourage you to apply for the Senior Director of Product, Community Growth role at Brainly!
To better understand the Brainly model read the article written by Bill Salak (Brainly's CTO).
WHY THE PRODUCT TEAM AT BRAINLY?
Transform the world of online education by developing products for students, parents, and teachers around the globe — your impact is immediate!
Utilize the newest technology stack (Google Analytics 360, Google Optimize, Tableau, AWS, Google Cloud Platform) and scrum values to maximize your productivity and make work easier.
Work with a self-sustainable, cross-functional team that has full ownership of the process and product.
Contribute to a data-driven environment, experiment constantly, deliver fast and learn even faster.
WHAT YOU'LL DO
Develop and implement a comprehensive roadmap, vision, and strategy for Community Growth.
Improve the user journey by identifying and addressing gaps and opportunities, both in the short and long term.
Lead a team of Product Managers and Delivery Managers to deliver on the Community Growth strategy.
Identify and capitalize on opportunities for growth, both in the short and long term.
Communicate and represent the Community Growth strategy to all stakeholders, including executives, teams, and other stakeholders.
Drive innovation and growth through leadership and decisive action, including the development of new products and solutions.
Have ultimate ownership and accountability for one of the most important metrics: Daily Unique Users (DUU).
Continuously measure, analyze and iterate on the user journey and community engagement to improve user retention and growth.
Collaborate cross-functionally with other teams such as App Experience, Content and Technology to ensure alignment and integration of community growth initiatives.
Stay up-to-date with industry trends and best practices to ensure Brainly's community growth strategy is at the forefront of the industry.
WHAT MAKES YOU THE PERFECT CANDIDATE
Strong background in Product Management, with experience in developing and implementing community growth strategies.
At least 5 years of experience leading Product teams, ideally in a senior management role.
Experience leading a team, preferably of product managers, and a proven track record of delivering results.
Experience hiring, developing, and mentoring both individual contributors and senior leaders.
Leadership skills required to define and manage a set of goals involving diverse contributors.
Superior analytical skills, both quantitative and qualitative.
Crisp and effective executive communication skills, including significant experience presenting cross-functionally and across all levels.
Strong analytical and statistical skills, with experience in defining and understanding key performance indicators (KPIs) such as Daily Unique Users (DUU), A/B testing, funnel analysis, conversion, consumer acquisition, retention, and go-to-market strategies.
Fluent English,
WHAT WILL BLOW OUR MINDS
Experience with industry trends and best practices in community growth and user engagement.
WHAT YOU GET BY JOINING BRAINLY
We want to see you grow along with us – you will have 800$ per year for personal development, extra time for attending conferences and workshops, and unlimited access to an online learning platform (courses from Coursera, Udacity, Udemy, Harvard ManageMentor, and many others!)
Health is important, which is why at Brainly, we fully cover private health & dental care packages for you and your family and provide you with a sport card (Multisport Plus in Poland, Andjoy in Spain)
You will also get an access to online individual psychological consultations with professionals in English & Polish via the Mental Health Helpline
Flexible working hours – working requires communication, so we work within the European business hours, but we also know that life may be unpredictable, so if you need to jump out of work (doctor's appointment, emergency, anything) – no problem!
Your personal concierge AskHenry will support you in your daily duties, eg. planning your dream vacation
You can join internal communities and contribute to charity, diversity and inclusion initiatives, take part in great internal events or represent Brainly at conferences or meet-ups.
WHAT IS BRAINLY
Brainly is the online learning platform where over 300 million students and parents go from questioning to understanding. With their smartphones, users can snap a photo to instantly solve any problem or homework question and be matched with a Brainly product such as Community Q&A, Brainly Tutor, Math Solver or Textbook Detective.

Brainly is built to provide students, parents, experts, and teachers with a collaborative platform and tools needed to succeed in any educational environment. Based in Kraków, Poland, with U.S. headquarters in New York City, Brainly apps and websites are visited by users from over 35 countries.
Backed by Prosus, Point Nine Capital, General Catalyst, Runa Capital, Learn Capital and Kulczyk Investments. Learn more about Brainly at www.brainly.com.
By sending us your application you agree that Brainly sp. z o.o. will process your personal data to participate in this recruitment process. If you want to know more about how Brainly processes your personal data please click here.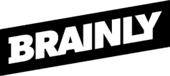 Ed Tech

Krakow, Poland

50-200

2009
.
Other product manager jobs that might interest you...