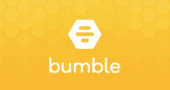 Senior Product Designer, BFF

in

Barcelona
Job Description
We strongly encourage people of colour, lesbian, gay, bisexual, transgender, queer and non-binary people, veterans, parents, and individuals with disabilities to apply. Bumble is an equal opportunity employer and welcomes everyone to our team. If you need reasonable adjustments at any point in the application or interview process, please let us know.
In your application, please feel free to note which pronouns you use (For example - she/her/hers, he/him/his, they/them/theirs, etc).
We're looking for an experienced problem-solver to join our team in Barcelona, and change the way millions of people connect online across dating, friendship and professional networking. We're driven by our mission: building relationships in a safe, equal and healthy way.Bumble is all about building a product that helps our users find meaningful connections, and we want to achieve it in a coherent, transparent and joyful way. And no matter the type of relationship, on Bumble women always make the first move.You'll be working on a product that is a part of the daily lives of millions of people already, and you'll solve complex problems that have a direct and positive impact on our users' lives.
Responsibilities:
Contribute to high-level strategic decisions with product and design leaderships
Contribute to the design culture at Bumble
Constantly challenge yourself and the team on how we work, helping to adopt new practices and tools
Regularly present your work and evangelise good design standards within the team and the wider company
Give and seek feedback during critique sessions to continually raise the bar for quality in the team
Collaborating with research to understand how our users think and feel and inform design decisions
Craft exceptional flows and experiences that are easy to use and follow our design principles
Work with product and engineering to oversee the user experience from conception to launch (and continuous iterations)
Turn conceptual ideas into impactful solutions for millions of users
About You:
You have demonstrable experience in shipping world-class digital products in cross-functional teams
You're passionate about evangelising design within the business and externally (e.g. events, conferences, articles)
You can actively support more junior members of the team with practical advice and guidance
You're passionate about inclusive, accessible and ethical design
You're proactive, organised, curious, humble and empathetic, and you can multi-task across multiple workstreams
You love to collaborate, and are at your best when you're working with research, design, product and engineering
You have a strong portfolio of case studies showing your skills
You're a strategic thinker, and an expert in translating user behaviour into great user experience and design
You have a well-trained eye for great visual design execution, but that's not what drives you. Your focus is on delivering great experiences and solving problems
You can facilitate a human-focused design approach within the team
We value:
Autonomy and collaboration. Being a small team, we encourage everyone to act like a leader in their area.
Openness. No matter how many projects we deliver, each of us still has plenty to learn and it's crucial we stay humble.
Growth. We all aim for personal and professional growth — from learning a new tool to taking on more responsibility, we help and support each other as we stretch ourselves beyond our comfort zones.
Hard work. We focus on results, which means we keep the bar high and are always pushing ourselves towards more ambitious projects.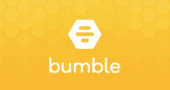 Saa S

Austin, TX, USA

500-1,000
.
Other ui/ux designer jobs that might interest you...