Filled
This offer is not available anymore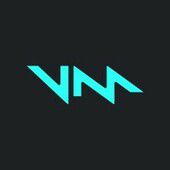 Senior Full-stack Engineer

in

Valencia
Job Description
At Voicemod, we've made real-time voice changing a reality. Today, more than 20 million gamers and streamers are creating their sonic identities and turning regular gaming sessions into full-blown spectacles using our revolutionary audio tools.
On its mission to ensure that everybody can express themselves through sound, our team has grown to 100+ people from all corners of the globe. Working at Voicemod means collaborating with a distributed team of ambitious and experienced product managers, engineers, designers and marketers - many of which came from Facebook, Google, LinkedIn, Electronic Arts, ESL or Delivery Hero to join us on our quest to push the boundaries of how we interact with others online.
Everyone you'll talk to at Voicemod will tell you one thing: we genuinely and deeply care about our people and our users. We've created a culture and products that we're proud of and now we're looking for someone with passion and drive to help us shape the future.
Sounds like you?
About the role
As a Senior Fullstack Engineer, your goal will be to understand and generate web infrastructure and integrations within our products, working closely with both backend and frontend engineers to ensure we provide high quality, performant and responsive services to our users.
What you'll do
Develop and maintain new and existing consumer oriented products using VueJS for frontend and NodeJS with backend
Bringing a concept or design to life with HTML, CSS, and JavaScript
Optimize the load of resources and the fluidity of the page so that users have the best experience
Optimization of the application for maximum speed and scalability
Production and maintenance of websites and web application user interfaces
Integration of user-facing elements developed by front-end developers with server side logic
Communicate and collaborate with the product team to create the best user experience
What you'll need
Proven experience on the following: creation and consumption of REST API Services, creation and optimization of SQL/NoSQL Databases
Knowledge of Javascript and related frameworks like Vue, React, Angular and NodeJS, use of Docker containers, GIT version control and good software architecture patterns (MVC, MVVM…)
Deep knowledge of HTML5 and CSS
Ability to write clean, readable and reusable code, debug errors and be aware of potential security risks
Grittiness. You never hesitate to roll up your sleeves and tackle something hands-on
A high bar across the board -- from your own contributions, to the people you work with, to the projects you work on
A true passion for Voicemod mission, our products, and the company's technology and content nature
A never-ending desire to grow and learn
Professional English level (Upper B2 - C1+)
(Bonus) Good knowledge of MongoDB
(Bonus) Deep expertise with Vue framework
Our perks
Flexible working hours: Adapt your job to your lifestyle
Remote working: Decide if you want to work from home or from our office in Valencia — or both! All working equipment and peripherals will be provided by us
Summer days: Enjoy your summer with shorter work days from mid-July to mid-September!
Holidays: 26 vacation days (23 + 24th & 31st of December and an additional day for our local Valencian festivity "Las Fallas" which usually happens in March)
Wellbeing: Paid sick leave as well as maternity/paternity leave, and healthcare insurance for employees residing in Spain
A competitive salary package (salary may vary depending on location)
Remote stipend to compensate for work-from-home costs
Free English or Spanish lessons from beginner to advanced levels
A cool, gamer-oriented environment with like-minded people. Game nights are common around here!
Working at Voicemod means
👥 Putting people first
💪 Being brave
🗽 Showing ownership & accountability
🤝 Being honest & transparent
🎨 Being creative and having fun
🌟 Mastering our craft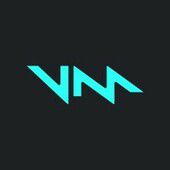 Games

Valencia, Spain

50 - 200

2014
.
Other full-stack developer jobs that might interest you...