Filled
This offer is not available anymore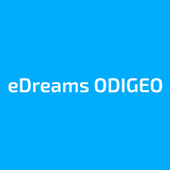 Senior Front-end Software Engineer

in

Madrid
Job Description
Are you ready to shape the future of travel by working at one of the world's largest online travel companies? At eDreams ODIGEO you will have a real impact, combining more than 600 airlines and 100.000 flights worldwide every day into billions of potential combinations and helping our users find the very best travel deals.
Our mission is to help customers reach their destination by offering millions of combinations in real time of different products like flights, trains and hotels to travel worldwide, and find the best travel deals by using technology and data.
Our mission is to build a disruptive subscription program that allows customers to access discounted, competitive fares and to a set of other additional perks by becoming members. The Prime project is unique in the OTA space and its innovative proposition is also one of the pillars of eDreams Odigeo transformation that aims to accelerate on price transparency and on changing the acquisition traffic mix, while getting closer to our customers.
As a Software Engineer, you will work in the main acquisition tool of the company, taking the responsibility of building a unique program that customers truly love and that will revolutionise the way customers decide where to buy travel.
We are looking for a Senior Frontend Software Engineer that will be in charge of building and evolving the search domain microservices platform which powers more than 80 millions searches every day. You will concurrently obtain the best offers from the airlines and combine them to build the best deal and offer it to the customer in instant real time.
We set the path. Shape with us the way people travel.
At eDreams ODIGEO, we believe in full end to end ownership of results and empower our teams to develop solutions that benefit both the customer and our business, iterating fast to continuously learn and improve. We are a fully agile organisation, and our product development teams use Kanban practices to deliver business value continuously.
You will work with a top notch tech stack, including:
ES6 code
Frameworks like Backbone
Javascript libraries like ReactJS, VueJS and Lodash
Style Sheet preprocessors like SASS
Testing frameworks and libraries like Mocha, Chai, Underscore
Automatic Functional Testing (Selenium + Cucumber + NodeJS)
Packages and task runners like WebPack, Babel, Grunt, NPM
If you join our high talented team you'll contribute on extending the perks, increasing the value of the Prime program for our customers, expanding to more markets, and creating a memorable and personalised experience for Prime members.
Do you have a real passion to thrive developing high-quality software? Join us and put your expert Javascript knowledge to use crafting high-performance applications.
You will:
Be part of a young multidisciplinary team where everyone can speak up with new ideas, take initiative and be a self-starter
Take advantage of your data driven capabilities and use your design pattern skills to solve problems
Be enthusiastic and come up with creative options to deliver solutions
Use your knowledge of Cloud and of Continuous Delivery environments to help you deliver value quickly
Seek out opportunities to learn, share and grow continuously
We work in English so you will need good technical English level
What do we offer?
A free eDreams Prime subscription to benefit from significant discounts on your travels.
Competitive compensation package with an attractive bonus structure.
Excellent environment for continuous growth and learning: with our Learning & Development programs, you will have access to tech talks, internal soft skills and technical skills trainings, language lessons, external events and industry conferences.
Free subscription to O'Reilly Online Learning.
Fast-track career development: with our unique programs, you are always working towards the next step on your career path.
We also have for you a Ticket Restaurant benefit & unlimited beverages and coffee for free at the office (with many types of milk alternatives) because we like our eDOers happy and healthy!
A phenomenal lifestyle and work-life-balance.
New to the city? We also offer great relocation packages.
Additional prizes and awards for a variety of team and individual achievements.
Fun at work: at eDreams ODIGEO, work and fun go hand in hand!
… And the opportunity to work in a dynamic, dedicated, fun and passionate team of professionals. We journey together!
Come fly with us and join us now.
eDreams ODIGEO under its four leading online travel agency brands – eDreams, GO Voyages, Opodo, Travellink, and the metasearch engine Liligo –is an equal opportunity employer and value diversity and inclusion. We do not discriminate on the basis of race, religion, color, national origin, gender, sexual orientation, age, marital status or disability status.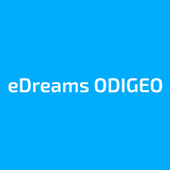 Travel

Barcelona, Spain

1,000-5,000

2000
.
Other frontend developer jobs that might interest you...