Filled
This offer is not available anymore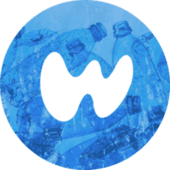 Senior Front-end Software Engineer

in

Barcelona
Job Description
As a Senior Frontend Software Engineer, you will help Whisbi's software achieve the best quality and reliability. You will make intuitive high-level decisions for software development. You will see the "big picture" and create architectural approaches for software design and implementation to guide the development. You are a team player who loves to teach and learn.
About the team
At Whisbi, the IT & Engineering teams work together to combine strategic viewpoints with tactical executions by working with a customer development process that emphasizes field-validated problems and customer-tested solutions. Rapid prototyping and continuous iteration are core activities.
You'll be joining a growing team whose roles include product design, customer development, and product management. Team members share strong learning skills and a dynamic and fast approach to shipping results frequently.
What kind of people are there?
Most team members have serious experience in startup and enterprise. Leading a solution that works. We own our responsibilities and make sure experiences are reliable. All are amazing learners and flexible problem-solvers.
How do you work?
You will be part of a Squad, working in an agile environment that will develop and improve our customer tools, with a clear milestone of quality, performance, and reliability.
This Squad has the mission to analyze, research, and improve the current platform, adding, shaping, and editing both current and new features.
We combine strategic viewpoints in engineering with continuous improvements and updates in a platform that has been leading the sector for more than ten years. Our tactical executions are always small and trustable. Improving the global system step by step in only one direction, never going back.
What you'll be doing on the team
In the first month, you will:
Get familiar with the Whisbi Platform and its features
Learn the basics of the internal workings and architecture of the platform
Understand the working processes of the Engineering team and how we collaborate with the other teams
Integrate frontend chapter and learn the coding guidelines and quality standards
By month 2, you will:
Take part in designing the software architecture of new features and products
CodeReview as part of the quality process
Share your knowledge of unit & functional testing with the rest of the Engineering team
By month 3, you will:
Promote best practices and new ways of improving our software
Make sure the quality and tests coverage of the code base is maintained and improved
Help the on-boarding of new team members
About you and what type of skills you'll need
You understand frontend software engineering deeply because you have at least 4 years of experience in a mix of startups and large companies.
Depth knowledge in the languages of our stack (Angular, Javascript)
You have a strong architectural mindset, (event-driven and microservices architectures, cloud-ready services) combined with an iterative approach to problem-solving.
You understand and apply SOLID to all your work.
Simplicity, quality and clarity in your job it's a must, used to build your own coverage tests.
You enjoy the tactics of shipping products fast.
About us
We can offer you a great culture and the following perks:
Competitive salary
Flexible compensation plan with tax-free benefits
Career progression opportunities
Flexible schedule
Fully remote work options - but we also have an amazing co-working space in the city center of Barcelona
Gym enterprise discount
Extra holiday
Yoga classes
Online language classes
Follow us on Instagram and see what we are up to or have a look at Glassdoor to see what it's like to work at Whisbi!
We are an equal opportunity employer and value diversity at our company. We do not discriminate on the basis of race, religion, color, national origin, gender, sexual orientation, age, marital status, veteran status, or disability status.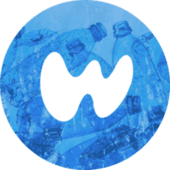 Saa S

Barcelona, Spain

50-200

2008
.
Other frontend developer jobs that might interest you...