Filled
This offer is not available anymore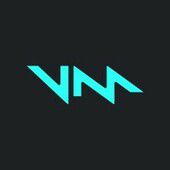 Senior QA Engineer

in

Valencia

or Remote
Job Description
At Voicemod, we've made real-time voice changing a reality. Today, more than 20 million gamers and streamers are creating their sonic identities and turning regular gaming sessions into full-blown spectacles using our revolutionary audio tools.
On its mission to ensure that everybody can express themselves through sound, our team has grown to 100+ people from all corners of the globe. Working at Voicemod means collaborating with a distributed team of ambitious and experienced product managers, engineers, designers and marketers - many of which came from Google, LinkedIn, ESL or Delivery Hero to join us on our quest to push the boundaries of how we interact with others online.
Everyone you'll talk to at Voicemod will tell you one thing: we genuinely and deeply care about our people and our users. We've created a culture and products that we're proud of and now we're looking for someone with passion and drive to help us shape the future.
Sounds like you?
About the role
In the Engineering department, we are looking for a Software Quality Engineerwhose mission will be to take over the whole QA cycle, setting and incorporating it into our Agile Product Development processes, moving forward with automation, and becoming a leader that maintains the quality and consistency of our apps testing them not only internally but also with our global user community.
What you'll do
Review requirements, specifications and technical design documents to provide timely and meaningful feedback and design the functional tests
Create detailed, comprehensive and well-structured test plans and test cases.
Estimate, prioritize, plan and coordinate testing activities
Design and develop functional tests and integrate them into CI
Identify, record, document thoroughly and track bugs
Excel at triaging severity
Perform thorough regression testing when bugs are resolved
Develop and apply testing processes for new and existing products to meet product requirements
Liaise with internal teams (e.g. developers and product managers) to identify automation system requirements
Monitor debugging process results
Track quality assurance metrics, like defect densities and open defect counts make them available to the company through dashboards and reports
Stay up-to-date with new testing tools and test strategies and a wider range of devices and platforms (Mobile, Web and Desktop)
Provide QA training and guidance to our developers in order to improve our tech team skills
Liaise with the Support team to understand, capture and triage problems reported by the Community and facilitate issue resolution to the developers
What you'll need
Professional English level
3+ years of experience as a QA Engineer or similar QA roles
Ability to code automated - mainly functional - tests
Proficient in different testing tools as Selenium and Appium (mainly) but ideally MonkeyTalk, SeeTest, UI Automator, Espresso, TestCafe, Squish, Cypress or similar
Proficient in Python or similar programming languages
Proven experience with Jenkins, GitLab or similar CI systems
Proficient with Git, Unix/Linux commands
Familiarity with product development lifecycles, CI/CD and highly methodical test discipline, applicable to all product development cycles
Ability to understand functional and technical specifications and analyze data and output logs
Fluent written/oral communication in English (Upper-Intermediate/Advanced)
Knowledge of a wide range of software testing methods like smoke, functional, regression, system, integration, and exploratory tests
A high bar across the board -- from your own contributions to the people you work with, to the projects you work on
A true passion for Voicemod mission, our products, and the company's technology and content nature
Our perks
Flexible working hours: Adapt your job to your lifestyle
Remote working: Decide if you want to work from home or from our office in Valencia — or both! All working equipment and peripherals will be provided by us
Summer days: Enjoy your summer with shorter work days from mid-July to mid-September!
Holidays: 23 paid vacation days (+ Christmas Eve and New Year's Eve off) and an additional day for our local Valencian festivity "Las Fallas" which usually happens in March
Wellbeing: Paid sick leave as well as maternity/paternity leave, and healthcare insurance for employees residing in Spain
A competitive salary package
COVID-19 stipend to compensate for work-from-home costs
Free English or Spanish lessons from beginner to advanced levels
A cool, gamer-oriented environment with like-minded people. Game nights are common around here!
Working at Voicemod means
🚀 Putting people first
🎧 Staying in tune
🎯 Taking play seriously
🎵 Following your rhythm
🥇 Mastering our sound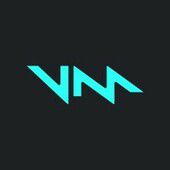 Games

Valencia, Spain

50 - 200

2014
.
Other quality assurance jobs that might interest you...