Filled
This offer is not available anymore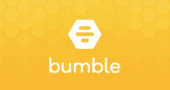 Product Manager - Data

in

Barcelona
Job Description
We strongly encourage people of colour, lesbian, gay, bisexual, transgender, queer and non-binary people, veterans, parents, and individuals with disabilities to apply. Bumble is an equal opportunity employer and welcomes everyone to our team. If you need reasonable adjustments at any point in the application or interview process, please let us know.
In your application, please feel free to note which pronouns you use (For example - she/her/hers, he/him/his, they/them/theirs, etc).
This role is a remote-first role and can be based out of or London or Barcelona office
You will be responsible for:
Drive the data product vision, strategy and execution for Bumble Inc, working closely with the Data Product team.

Support delivery of Bumble Strategic priorities which have dependency on the data platforms.

Work closely with data consumers (other product managers, analysts, research & insights, marketing etc.) across multiple business units and domains to solve their and business problems, defining and agreeing outcomes and key results and delivering products which enable data consumers to drive value from the underlying data

Work closely with operations and engineering teams to deliver maximum business value with least effort, always delivering value in slices

Contribute towards hiring/ building a great pool of Product Managers for Data Platform and Core Services function
Experience Required
5+ years of working experience in data platform domain with at least 2 years in Product Management

Have proven expertise in seeking out and dealing with ambiguous, unstructured challenges, quick to find opportunities and shape strategies and resources around them as an individual contributor.

Took multiple ideas (at least one new product/ idea) from conception to go-live within expected timelines, through standard software product development lifecycle and got measurable success across defined KPIs.

Knowledge and experience of product management best practice and methodologies and strong technical acumen.

Effectively worked with senior stakeholders outside of their immediate product team to market the product and gather feedback and new requirements.

Technically competent to influence and understand the solution context and approach and aid engineering in estimating the complexity of work being requested.

Leading complex and iterative product developments requiring close integration of Data Science, Analytics and Engineering teams

Have great prioritisation and decision making skills and have made good decisions/ judgements around business priorities and resource allocation, etc.
Skills Required:
Understanding of End to End Data Lifecycle (Business Understanding, Data Analysis, Data Acquisition, Data Governance)

Experience working with behavioural analytics products like Mixpanel, Amplitude, CleverTap etc. is a plus

Sound understanding of the Data, Analytics and Reporting Platforms & Tools

Ability to analyse the data and make informed decisions based on it

Excellent written and verbal communication skills

A methodical/ analytical approach and great problem-solving skills

Ability to evangelise a product domain to the wider business

Team player who could work collaboratively with other members of the team

Ownership, responsiveness and commitment towards assigned work

Strong decision making and prioritisation skills, especially when multiple trade-offs are involved and faster decision are required

Empathy and good listening skills to understand the needs/pain points of your customers/ stakeholders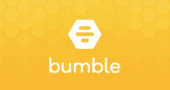 Saa S

Austin, TX, USA

500-1,000
.
Other product manager jobs that might interest you...