Filled
This offer is not available anymore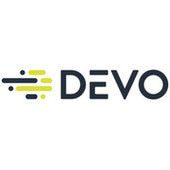 Job Description
Devo, the cloud-native logging and security analytics company, empowers security and operations teams to maximize the value of all their data. Only the Devo platform delivers the powerful combination of real-time visibility, high-performance analytics, scalability, multitenancy, and low TCO crucial for monitoring and securing business operations as enterprises accelerate their shift to the cloud. Headquartered in Cambridge, Mass., Devo is backed by Insight Partners, Georgian, and Bessemer Venture Partners. Learn more at www.devo.com


The NOC Operator is responsible for continuously monitoring outages, faults, critical events, and abnormalities with the systems and services of Devo and his customers. This position handles level 1 technical support for the different systems and services. This is an entry-level learning position. The NOC Operator will receive close supervision and support from NOC and Cloud Operations Teams. The NOC Operator will also be mentored and trained by senior peers

RESPONSIBILITIES
Provide level 1 support for the different Devo systems and services.
Responsible for monitoring and managing the operations of Devo Platform and Service.
Prioritizes and addresses events detected by monitoring systems.
Follows documented procedures to resolve issues.
Independently run tasks, projects and lead initiatives.
Ability to work both independently and as part of a team.
Prioritize tasks effectively, set deadlines and document designs and procedures.
Protect internal and external Enterprise Information Assets.
Creates documentation for common issues and resolutions.
Escalate issues and communicate details thoroughly.
Monitor the platform and suggest future architectural needs and ensure scalability.
Identify areas for improvement and take ownership.
REQUIREMENTS
Solid understanding of Linux.
Solid understanding of TCP/IP and networking technologies.
Management of basic services such as web servers, application servers and databases.
Familiarity with private/public/hybrid Cloud Computing technologies.
Familiarity with at least one programming language.
Good troubleshooting and debugging skills.
Experience with Git.
Knowledge of Information Security best practices.
Infrastructure as Code knowledge is a plus (CloudFormation, Terraform, etc.).
Knowledge of at least one of these Configuration Management tools is a plus: puppet, chef, salt or ansible.
WORK ENVIRONMENT
General office environment.
Operators can therefore expect to work night shifts, at weekends and on public holidays.
Devo does not discriminate on the basis of race, color, national origin, religion, gender, age, veteran status, sexual orientation, marital status or disability (in compliance with the Americans with Disabilities Act) with respect to employment opportunities.
"Devo is committed to creating a welcoming culture that is not only grounded in teamwork and customer success but is fair and equitable for everyone." Marc van Zadelhoff, CEO
At Devo, diversity and inclusion means more than treating employees well and making them feel welcome. It is a commitment to hiring people who bring different insights because of their unique perspectives, ways of thinking, and prior experiences.
We intend to continue hiring great people and protecting our culture so everyone can be themselves and speak their minds. That way Devo will always be a place filled with purpose, energy, hard work, thoughtfulness, and respect.
To All Agencies: Please, no phone calls or emails to any employee of Devo outside of the Talent Acquisition team. Devo's policy is to only accept resumes from agencies via the Devo Agency Portal. Agencies must have a valid fee agreement in place and they must have been assigned the specific requisition to which they submit resumes, by the Talent Acquisition team. Any resume submitted outside of this process will be deemed the sole property of Devo and in the event a candidate is submitted outside of this policy is hired, no fee or payment of any kind will be paid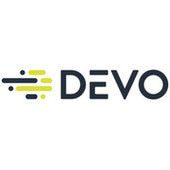 Big Data

Cambridge, MA, USA

200-500

2011
.
Other devops jobs that might interest you...