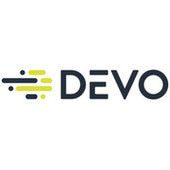 Manager, Cloud Site Reliabilty

in

Madrid
Job Description
Devo has an exciting opportunity for a Cloud Operations Manager to join our global team.
As the global Cloud Operations leader, you will support client projects and contribute to the overall Cloud Center of Excellence. The ideal candidate will be cloud certified (AWS/Azure/GCP) with numerous project deployments both domestic and international. You will be responsible for architecting solutions for and providing delivery of large-scale international client Devo implementation - in the context of their enterprise environment and the broader view of public or private cloud environment. This role requires architecture knowledge, sales engineering excellence, the ability to create Cloud best practice and standards, and leadership within a global distributed environment.
Responsibilities:
Provide Engineering Management of Cloud Operations Delivery activities in public and private Cloud hosting environments.
Drive and inspire the "Devo Way"; for developing and managing our Cloud Operations.
Contribute to the definition and establishment of Devo's market leading offerings addressing business and market challenges that inspire enterprise Cloud adoptions.
Act as a subject matter expert in end-to-end DevOps SDLC (Configuration Mgmt., ContinuousIntegration, Continuous Delivery, Release Engineering, Provisioning).
Exceptional business and technical acumen.
Ability to communicate effectively across client organizations including executives, stakeholders, product, and delivery organizations.
Ability to communicate and lead internally across our multi-disciplinary and global structure.
Adapt at building trust with your customer through strategic thought, exceptional execution, and technical depth and expertise.
Thought Leader -- Willing to contribute to Devo Whitepapers, Blog Posts, Webinars, and Speaking Engagements.
Along-side Devo's world-class Solutions Engineering team, provide broad expertise in strategic program direction and end-to-end Cloud solution architectures and best practices.
In a heavily client-facing pre-sales, or delivery kickstart role, accountable for big picture solution architecture and design. Will be expected to demonstrate business value and best practice with DevOps solutions to clients.
Requirements:
Experience automating cloud operations via Ansible or other similar technologies.
Familiarity with infrastructure-as-code tools such as TerraForm, CloudFormation, or equivalent.
8+ years of experience to craft, develop and manage Cloud solutions, translating business requirements into scalable, flexible, and secure cloud architectures.
4 or more years' experience using cloud-based hosting solutions (AWS-EC2/S3, Azure, Google Cloud).
Experience in multiple of cloud platforms (GCP, AWS / Azure, etc.).
Solid experience of containers and container management platform (Docker, Kubernetes).
6+ years managing, mentoring, motivating, and growing a goal-driven delivery team; must have strong history of developing people, both technically and professionally.
2+ years' experience using Source Control tools such as Git or Subversion (Git knowledge is a must).
Bachelor's Degree in computer science or similar degree. Advanced degree is highly-preferred.
Familiarity with Cloud monitoring tools (Cloud Watch, Application monitoring, etc.).
Formalized training/ certification on any Cloud platform.
Knowledge of DevSecOps is preferred.
Excellent written and verbal communication skills.
Ability to work effectively with non-technical personnel.
Excellent communication and presentation skills and ability to drive a Cloud strategy with a customer.
Experience and working knowledge of Site Reliability is desired.
Devo does not discriminate on the basis of race, color, national origin, religion, gender, age, veteran status, sexual orientation, marital status or disability (in compliance with the Americans with Disabilities Act) with respect to employment opportunities.
"Devo is committed to creating a welcoming culture that is not only grounded in teamwork and customer success but is fair and equitable for everyone." Marc van Zadelhoff, CEO
At Devo, diversity and inclusion means more than treating employees well and making them feel welcome. It is a commitment to hiring people who bring different insights because of their unique perspectives, ways of thinking, and prior experiences.
We intend to continue hiring great people and protecting our culture so everyone can be themselves and speak their minds. That way Devo will always be a place filled with purpose, energy, hard work, thoughtfulness, and respect.
To All Agencies: Please, no phone calls or emails to any employee of Devo outside of the Talent Acquisition team. Devo's policy is to only accept resumes from agencies via the Devo Agency Portal. Agencies must have a valid fee agreement in place and they must have been assigned the specific requisition to which they submit resumes, by the Talent Acquisition team. Any resume submitted outside of this process will be deemed the sole property of Devo and in the event a candidate is submitted outside of this policy is hired, no fee or payment of any kind will be paid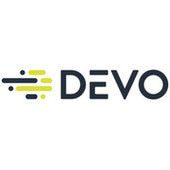 Big Data

Cambridge, MA, USA

200-500

2011
.
Other devops jobs that might interest you...