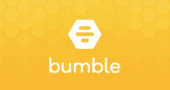 Localisation QA Tester

in

Barcelona
Job Description
We strongly encourage people of colour, lesbian, gay, bisexual, transgender, queer and non-binary people, veterans, parents, and individuals with disabilities to apply. Bumble is an equal opportunity employer and welcomes everyone to our team. If you need reasonable adjustments at any point in the application or interview process, please let us know.
In your application, please feel free to note which pronouns you use (For example - she/her/hers, he/him/his, they/them/theirs, etc).
Bumble is looking for a tech-savvy and detail-oriented Localisation QA Tester to join our Localisation team. You will work as part of a multilingual team, reporting to the Senior Localisation Manager.
You will test Bumble products on a variety of platforms (iOS, Android, MW, Web), provide localised screenshots to our translators and log issues found. You will be involved in organising regular quality and sanity checks of the apps, and will assist the team in preparation for launches in new markets.
KEY ACCOUNTABILITIES
● Perform Localisation QA on all new/changed screens before releases. ● Organise test runs in preparation for launches in new markets.
● Raise issues into the bug database, follow up on them with the developers, make sure that the raised issues are fixed.
● Collaborate with Localisation managers, freelance translators, developers, QA, Product and Design teams to find solutions to localisation bugs.
● Keep Localisation QA Guidelines up to date and make sure that they're easy for the rest of the team to understand.
● Manage the testing devices and test accounts.
● Act as the key point of contact for localisation-related bugs.
● Assist Localisation team in ad-hoc LQA-related tasks.
● Together with other team members work towards automation of LQA processes.
EXPERIENCE WE ARE LOOKING FOR
● Experience working in localisation and quality assurance
● Knowledge of foreign languages or knowledge of various language structures and most common localisation challenges
● Ability to work cross-platform, testing on iOS, Android, mobile web and web
● Experience working with JIRA is preferable
● Strong communication skills (you will need to talk to developers, QA engineers, Localisation Managers, Design and Product teams)
ABOUT YOU
● You have strong attention to detail and critical thinking skills
● You are a reliable, consistent and hard-working team player
● You have the ability to multitask and manage competing priorities without getting overwhelmed
● You are a problem solver and a forward thinker
● You are able to learn new skills and adapt to new tools
● You are deeply passionate about Bumble's brand vision and values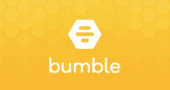 Saa S

Austin, TX, USA

500-1,000
.
Other quality assurance jobs that might interest you...