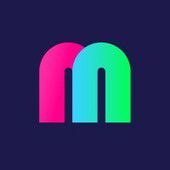 Junior Software Engineer (m/f/d) Cyber Security

in

Valencia
Job Description
What awaits you with us
For you, secure software starts before the first line of code? For us, too. As a junior software engineer, high software quality is important to you and you want to apply modern development methods in everyday life. Through our projects at BMW, Miele and Deutsche Bahn, we have already made the digital world a little safer. And with your support, it gets a little better every day. In your role as a future "security champion", you will develop into an expert in IT security in our projects.
Because security is at the forefront: whether fullstack, mobile, DevOps or web. Have our software engineers followed best practices in coding? Can you already identify threats in the architecture? How do you advise the product owner to define his requirements without security gaps? You will find new answers to all these questions every day. You can expect a (still) small team of security experts who will support you in your personal and professional development. You will use the knowledge of your mentors, your training budget and your passion for code quality.
MaibornWolff stands for the development of high-quality IT solutions, by people for people. For us, cybersecurity is a quality dimension that we want to look at holistically with you – on a technical, organisational and human level. We develop solutions for our customers that work reliably while providing just the right level of security.
Your role
You develop individual software solutions in a team using modern methods and technologies. You have already discovered a passion for yourself: frontend, backend, full stack or perhaps mobile.
You automate security checks and integrate them into the CI/CD pipeline. You ensure our code quality with code reviews, unit tests and bug fixing.
You are the first point of contact in the team for all security best practices and are always up to date.
You advise our customers and colleagues on the sensible integration of security requirements with regard to necessity, effort, costs and maintenance.
You live our quality standards and carry our common understanding of security to our customers and your colleagues.
Your profile
Ideally, you have completed a degree in computer science or an IT specialist apprenticeship. Above all, you have a sound technical understanding and a passion for cybersecurity.
You have gained some practical experience in software development and are willing to learn more every day.
Ideally, you are already familiar with security guides such as OWASP, BSI or NIST and know what is behind SAST, DAST and SCA.
It is helpful for your work if you already know security tools from cloud providers (AWS, Azure, Google Cloud).
You are inquisitive, want to take on responsibility and enjoy winning over your customers and colleagues for security.
You have fluent English communication skills.
Your benefits
New WorkHome Office & Office, Flexible Working Hours, Part-Time Models, Working Time Account, Sabbatical, 30 days of paid vacation.
TrainingAn annual training budget of 1.5 gross monthly salaries for training, certifications, conferences, and more.
EventsWhether it's corporate seminars in the summer or Christmas parties, we celebrate small and large occasions.
HealthWe offer you private health and dental insurance.
Research & DevelopmentLearn new things besides our projects, alone or with your colleagues.
Modern Hard- and SoftwareWe make sure that you work in a modern environment.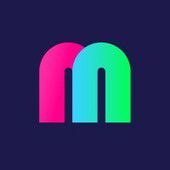 Consultancy

Munich, Germany

500-1,000

1989
.
Other software engineer jobs that might interest you...