Filled
This offer is not available anymore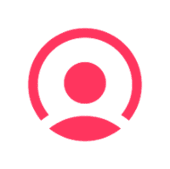 Junior IT Support

in

Barcelona
Job Description
Hello! 👋🏽
At Factorial we are looking for a Junior IT Support to help us boost the company to the next level!
The Role:
We are looking for an Help Desk Support who is eager to be part of a growing company, with an ambitious project, and with a great teamwork. You will be part of the IT Team reporting to the IT Manager.
Requirements:
Configuration and commissioning of systems.
Installation of specific programs and applications for the different equipment.
Development and implementation of new projects and maintenance of those already implemented.
Administering permissions in corporate IT services such as Slack, Gsuite, Hubspot, Aircall, Office and similar.
Maintaining an up-to-date inventory of all IT equipment.
Maintenance and repair of employee equipment when necessary.

Your Profile:
IT CFGM / CFGS
Basic knowledge and experience in computer systems and network administration.
Proactive person, used to working in a team, fast- patched envoronment with learning capacity and aptitude for dealing directly with internal customers.
Fluent in Spanish and English
Self-motivated and autonomous.
Great multitasker.
Flexible, fast learner,
Full-time availability

Our Values
Ownership - Act like an owner. Take responsibility. Hold accountable.
Curiosity - Never assume you know something. Be open minded. Be humble. Prioritise learning.
Sense of Urgency - Think. Act. Measure. Learn. Done is better than perfect.
Trust - Project trust. Respect trust. Honour trust. Have each other's back. Broken trust is never recovered.
Honesty - No circumstance justifies lying. Truth is always the best option. Be open and respect privacy.
Authenticity - Don't pretend. Have fun. Our mission is hard, enjoy the way.
Benefits:
Healthy life with a free physiotherapist in the office, Gympass 🧘🏽‍♀️ and Alan as private health insurance 🩺
Language classes with Yolk Academy & Factorial Language exchange 👩🏽‍🏫
Breakfast in the office, organic fruit🍏 and free caffeine and theine☕
Flexible schedules ⏰, pet Friendly 🐶 and no dress code!😀

Is this you?! Come rock the world with us! 👌
About Factorial HR 🤓
Factorial is an all-in-one HR Software fast-growing startup founded in 2016. Our mission is to help SMEs automate HR workflows, centralise people data and make better business decisions.Currently we help more than 7000 customers in over 60 countries all over the world and across industries, and we've built a diverse and multicultural team of over +800 people in Barcelona, Brazil, Mexico, and US offices.
🌎Do you want to know more about us? 👀We've recently became the newest unicorn in Spain 🦄, and we've won awards and received outstanding customer feedback since day one. Factorial raised over 200M$ in funding with top international venture capital firms (Atomico, Tiger, CRV, Creandum, Point Nine Capital, and K Fund).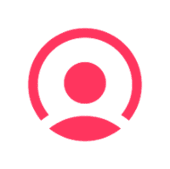 Human Resources

Barcelona, Spain

50-200

2016
Discover everything that Factorial has to offer for improving the management of your business and your employees:

- Quickly and easily manage your employees' holidays and absences

- Easily manage your employee's hours and know how much time each one works

- Every company and employee documentation in your document management

- A customized space for every employee from where they can manage all their personal information, documents, holidays and other features

- Generate customized reports based on your company data and make better decisions about your workforce and your business

- Assign different managers to your employees and automatically generate your organizational chart

All your HR processes in a single place!

Boost your HR management!

Sign up and start improving the Human Resources management of your business with Factorial.

Other operations jobs that might interest you...