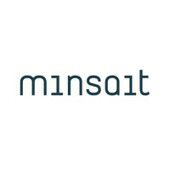 Job Description
Qué esperamos por tu parte?

Conocimientos/experiencia con arquitecturas basadas en: Docker, Kubernetes, AWS, Azure. Valorable Capacidades de Dirección Técnica de Proyectos y Habilidades de gestión de equipos y tarea
Job requirements
Buscamos un Arquitecto/a Java Senior.

Valorable conocimientos/experiencia con arquitecturas basadas en: Docker, Kubernetes, AWS, Azure. Valorable Capacidades de Dirección Técnica de Proyectos y Habilidades de gestión de equipos y tarea

¿Qué te ofrecemos?

· Incorporarte a una compañía Top Employer con más de 45.000 profesionales y con acceso a proyectos retadores para clientes líderes en sus sectores de actividad con presencia internacional

· Plan de carrera innovador y formación continua en distintos ámbitos adaptada a tus necesidades para ayudar al desarrollo orientado al crecimiento y desarrollo profesional

· Conciliación entre la vida personal y profesional, porque para nosotros las personas son el activo más importante con el que contamos y nuestra prioridad es poner a los profesionales como tú en el centro, apostando así por proyectos orientados a resultados y objetivos.

· Retribución competitiva y acceso a planes de retribución flexible.

· Programa de bienestar con acceso a una red de gimnasios por un precio especial, servicio de telemedicina en línea gratuita, y otras ventajas como aplicaciones para hacer tu declaración de la renta más fácil.

Nuestro compromiso es promover ambientes de trabajo en los que se trate con respeto y dignidad a las personas, procurando el desarrollo profesional de la plantilla y garantizando la igualdad de oportunidades en su selección, formación y promoción ofreciendo un entorno de trabajo libre de cualquier discriminación por motivo de género, edad, discapacidad, orientación sexual, identidad o expresión de género, religión, etnia, estado civil o cualquier otra circunstancia personal o social.
Job details
Professionals with experience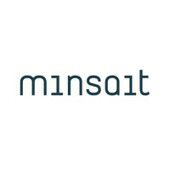 Consultancy

Madrid, Spain

10,000+

2016
.
Other backend developer jobs that might interest you...