Filled
This offer is not available anymore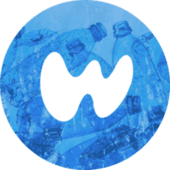 IT Infrastructure Director

in

Madrid
Job Description
Whisbi is how the world's biggest companies are starting sales conversations with their customers.
Whisbi has been shortening sales cycles for large enterprises for ten years, by delivering conversational solutions that engage customers in the exact moment a sales decision occurs.
Whisbi's solutions blend voice, messaging and video communication, with AI and conversational expertise in specific industry verticals. What this means is that companies can quickly build sustainable sales flows around complex organizations and business rules.
Global enterprises such as AT&T, Vodafone, Toyota, Hyundai and Sky trust Whisbi to coordinate their assisted and unassisted sales. Whisbi is always the channel with the highest close rate.
To cut to the chase, this is what we do:
About the role

As IT Director, you will help Whisbi in scaling, growing, and improving the current structure and architecture of the main software reference for Conversational Sales in the market.
You will be in charge of managing the IT and Support teams with the aim of making their job efficient and reliable. You will behave as a leader in charge of managing internal projects in terms of security, architecture, and infrastructure.
Your goal would be ensuring IT systems and people are effective and functioning within the limits of budget, time, and specifications of the company.
About the team
At Whisbi we care about a platform that manages millions of requests by day from some of the top companies in the world. We do this with a huge variety of technologies, solutions, and infrastructure to reach the performance expected.
Our Teams are composed of talented professionals, of different levels of seniorities and backgrounds, put together by one common idea: make Whisbi a reliable, secure, and strong platform. They are responsible for their own activities and make sure experiences are reliable. They are all amazing learners and flexible problem-solvers.
How do we work?
At Whisbi we care about shipping real value to customers fast. We always work with well-validated strategic customer problems and solutions that have already been experiencing tested with rapid prototypes in the field - before we consider building.
We work in an agile environment, taking care of the current ecosystem of solutions, with a clear milestone of quality, performance, and reliability.
What you'll be doing on the team
People management
Behave as the main leader for the IT and Support teams. You would be developing and supporting them, aiming at helping in achieving their personal goals together with the department OKRs.
Analyze the current team's workflow and propose improvements in tasks and responsibilities organization, in order to have better efficiency and functioning.
Project Management:
Our software is sold worldwide and this means that we need to take care of different legislations in terms of security. We need you to help Whisbi in implementing the best practices in security and compliance in order to achieve the highest standards, help the company in the process to achieve an ISO certification, ensuring a more reliable architecture.
Control all Information Technology operations and coordinate them with the business objectives of the company
Purchase cost-effective software and technological equipment
Control the efficiency and functionality of the software and technological equipment
Control and report on budget and expenditure to the upper management
Facilitate the establishment of cost-efficient contracts with vendors and other partners
About you
You have around 2 years of experience as an IT Director in a Startup.
You show expertise and know-how in scaling infrastructures and architectures in a fast-paced environment.
You show expertise in compliance processes, security, ISO certifications.
Before becoming an IT Director, you had previously worked yourself as a DevOps or SysAdmin for better understanding procedures and workflows.
You have previous experience in working with cross-functional teams in an international organization.
You have knowledge of virtualization technology such as Amazon Cloud, Kubernetes, Terraform, etc.
You are familiar with database technologies such as MySQL, SQL, Postgres, etc.
About us
We can offer you a great culture and the following perks:

Competitive salary
Flexible compensation plan with tax-free benefits
Career progression opportunities
Flexible schedule
Fully remote work options - but we also have an amazing co-working space in the city center of Barcelona
Gym sponsorship
23 days holiday - you choose when to enjoy them
Yoga classes
Online language classes
Fun environment & team: company events, celebrations, etc.
Follow us on Instagram and see what we are up to or have a look at Glassdoor to see what it's like to work at Whisbi!
We are an equal opportunity employer and value diversity at our company. We do not discriminate on the basis of race, religion, color, national origin, gender, sexual orientation, age, marital status, veteran status, or disability status.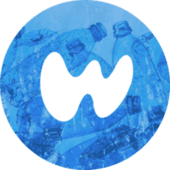 Saa S

Barcelona, Spain

50-200

2008
.
Other cto jobs that might interest you...