Filled
This offer is not available anymore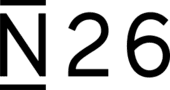 Head of Product - Customer Identity & Compliance

in

Barcelona
Job Description
As a Head of Product - Customer Identity & Compliance you will have the unique opportunity to contribute to our growth and expansion by managing a talented team that will build and illiterate features, tools, and controls to help keep our customers and our bank safe. You will lead a group of cross functional teams, line managing product managers in a scope that covers both Customer and Digital Identity. In that function you will be supporting various divisions in the bank offering advice and support on a large portfolio of new and existing product and market launches.
In your next challenge:
You define and own the strategy for Identity topics at N26.
You are responsible for discovery, development and improvement of new and existing features within the Identity area; Customer Due Diligence (KYC, enhanced due diligence) and Digital Identity (authentication and authorisation).
You line manage 4-6 PMs of different experience levels, helping them develop their careers at N26.
You are responsible for ensuring the teams are not only happy (culture builder) but staffed in coordination with your Design and Tech counterparts to ensure on time delivery with a high quality.
You manage external product partners as well as internal stakeholders and communication.
You interface with regulatory teams, business development, operations and customer service to ensure that the desired economic and operational KPI's are met throughout the lifecycle of the product portfolio.
You are responsible for setting goals for the teams and delivering the outcomes against these goals.
What you'll need to be successful
7+ years experience in product management roles.
3+ Banking or FinTech experience within a product management role (working on Identity topics).
Significant B2C Digital experience building products that end users love.
A strong understanding of Customer Due Diligence, Digital Identity, KYC and Regulatory Compliance products.
Proven experience in leading product managers.
Excellent English fluency (spoken and written).
Strong in analytics, structured, data driven and detailed oriented.
High work ethics and an intrinsic desire to deliver high quality products.
Traits:
Proactive in helping yourself (and others) be successful.
Thrive in environments where you can work autonomously.
Continuously learn and challenge the status quo.
Think globally, act locally.
Strong bias for action.
Give and receive open, direct and timely feedback.
What's in it for you
Accelerate your career growth by joining one of Europe's most talked about disruptors 🚀.
Employee benefits that range from a competitive personal development budget, work from home budget, discounts to fitness & wellness memberships, language apps and public transportation.
As an N26 employee you will have access to a Premium subscription on your personal N26 bank account. As well as subscriptions for friends and family members.
Vacation days vary depending on your location of work. Additional day of annual leave for each year of service.
A high degree of autonomy and access to cutting edge technologies - all while working with a friendly team of peers of diverse nationalities, life experiences and family statuses.
A relocation package with visa support for those who need it.
Who we are
N26 has reimagined banking for today's digital world. Technology and design empower everything we do and it's how we are building the global banking platform the world loves to use.
We've eliminated physical branches, paperwork, and hidden fees for an elegant digital experience and supreme savings. Giving people the power to live and bank their way is what gets us out of bed in the morning and inspires the work that we do.
Founded in 2013, N26 now has 7 million customers in 24 markets. We employ more than 1,500 employees across 3 office locations in Berlin, Vienna and Barcelona. Besides the main offices, N26 also has local offices in Paris, Madrid, Milan, and São Paulo.
Sound good? Apply now for this position.
N26 is an equal opportunity employer and values diversity. We do not discriminate on the basis of race, religion, colour, national origin, gender, sexual orientation, age, marital status or disability status.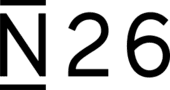 Fintech

Berlin, Germany

1,000 - 5,000

2013
.
Other product manager jobs that might interest you...