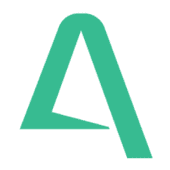 Golang Software Engineer

in

Madrid

or Remote
Job Description
Who we are…
At Agentero we believe in simple and smart solutions for complex problems.
We are serious about changing the face of insurance. But we don't take ourselves too seriously.
We're looking for dreamers and doers. We're chucking out crusty old paper insurance policies and replacing them with digital versions and beautiful software.
We are building cutting-edge technology to help insurance agents serve their customers more effectively and help them grow their business. We do so through a CRM with advanced analytics functionalities for the insurance agents and a mobile app for policyholders to manage their policies.
We're putting together a stellar team; We operate and succeed together and we pursue goals with grit, ownership and persistence to delight our customer. We're a product company and technology runs in our veins.
Agentero is a Silicon Valley startup with offices in San Francisco and Madrid backed by top investors like Foundation Capital (Uber, Netflix) or USV (Twitter, MongoDB). It's gonna be huge! This is just the start...
Who you are...
BS or MS in Computer Science Engineering or equivalent experience.
5+ years of experience working with (micro)service-oriented architectures, developing large distributed and parallel systems, and APIs development
Demonstrable experience in Go programming language.
Take ownership of your work and enjoy the autonomy of being able to manage your projects across the different stages of software development: design, implementation, release management, and product action.
Knowledge of Agile methodologies (Kanban/Scrum).
Huge enthusiasm in learning new stack or platform when the requirement demands.
Engineers with a creative approach to problem-solving.
Great team player: humble, empathy, open mindset.
Challenges you will work on:
Write code!. This role requires a highly skilled software engineer who is comfortable in an agile environment.
Drive architectural decisions on our backend systems and constantly improve the systems by vigilantly rewriting, refactoring, and perfecting code.
Help us to build a culture of engineering excellence that you are proud to belong to.
Collaborate with our Product team to find creative solutions and deliver new features that delight our customers.
Benefits.
Competitive salary.
Stock Options. Own a part of the company.
Budget for training and development
English classes
Your preferred tech setup. MacBook Pro + monitor, or whatever you need
Attendance to conferences and events
Restaurant tickets
Team events: Lasertag, escape room, etc.
Offsites in San Francisco
Being part of a Silicon Valley-based startup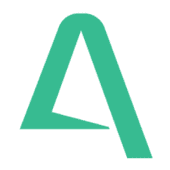 Insurtech

Oakland, California, USA

11-50

2017
Agentero company page is empty
Add a description and pictures to attract more candidates and boost your employer branding.
Other software engineer jobs that might interest you...