Filled
This offer is not available anymore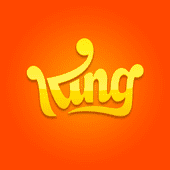 Full-stack Developer - Engine Team

in

Barcelona
Job Description
We are looking for a Full Stack Developer that will join our engine team which is empowering hundreds of developers to provide entertainment for millions of players every day. Our team of great engineers is looking to grow with experienced full stack developers with good customer focused mindsets.
Your role within our Kingdom
Our engine team needs an experienced Full Stack Developer to work on developing and maintaining an internal crash analytics portal. Your work will impact hundreds of developers at King and will be a foundation for making stable games for billions of players around the world.
You should have great communication skills, as you will work closely with people from different crafts to create the best possible products.
Self- Driving attitude combined with the hunger for improvements and seeking for challenges is a key part of that role.
You will among other things:
Work on our internal crash analytics tools supporting our live titles.
Share your knowledge and help colleagues both inside and outside of your team.
Skills to create thrills
Bachelor's degree in Software Engineering, Computer Science, Electrical Engineering, or equivalent.
5+ years of experience within a software engineering related field.
Front end and back end full stack development experience.
Proficiency in modern server- side Java development.
Experience in development of the client side using modern tools like TypeScript, React, Angular, Webpack alongside with best practices for CSS and HTML5.
Experience with Docker or other containerization technologies.
Experience using Git or other version control systems.
Focus on writing high quality code that is easy to maintain and read by others.
Excellent communicator in English.
Bonus points
Practical experience with Cloud technologies: Preferably Google Cloud Platform
Experience in designing and implementing RPC protocols.
Experience with NoSQL and/or SQL.
Knowledge of Linux systems from the perspective of server- side development (DevOps).
We're Seriously Playful
Officially, we're a leading interactive entertainment company for the mobile world. Unofficially, we're a serious business that's not afraid to have fun. Every day at King, we mix intuition with logic, art with science and magic with mathematics to create the games the world loves to play. Together with our parent company Activision Blizzard, our mission is to bring moments of magic to everyday life. If you think this is something you can help us achieve, let's talk.
Apply now!
Want to join our Kingdom? You'll find all you need to apply, plus more information on our culture, values and benefits, including relocation packages at jobs.king.com. All applications should be made in English.
About King
King is a leading interactive entertainment company for the mobile world, with people all around the world playing one or more of our games, including franchises such as Candy Crush, Farm Heroes, Pet Rescue and Bubble Witch.
We have 249 million monthly active users as of fourth quarter 2019 across web, social and mobile platforms. King was acquired by Activision Blizzard Inc. (Nasdaq ATVI) in February 2016 and operates as an independent unit of the
company.
A Great Saga Needs All Sorts of Heroes
Making games is fun. Especially when you do it with people who share the same idea of what makes a good workplace great. We design games for everyone, no matter where they are or who they are, and we employ all sorts of people from all kinds of backgrounds to bring them to life. Truth is, we simply cannot expect diversity in our players and originality in our games without first nurturing it in our people. A great saga needs all sorts of heroes.
Making the World Playful
Making the World Playful is what inspires us to create new experiences and raise the bar. It's what makes King a place where we can all dream bigger, continue to add innovation to our games, broadening the portfolio and exploring new territories in mid- core and casual. We take the art and science of gaming to the next level through our curiosity for the unexplored, passion for games, respect for each other and love for our players – and we're not afraid to have fun along the way. In fact, together with our parent company Activision Blizzard and experts around the world, we believe having fun is good for you. There has never been a better time to join us. We're dreaming bigger and see a world of possibilities ahead. If you share our passion, our values, and our hunger to shape the future, join us in Making the World Playful!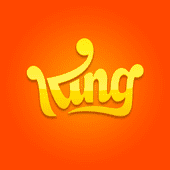 Games

Privately Held

 London, United Kingdom

1001-5000 employees

2003
King is a leading interactive entertainment company for the mobile world, with people all around the world playing one or more of our games.

We have developed more than 200 fun titles, and offer games in over 200 countries and regions. Our franchises include Candy Crush, Farm Heroes, Pet Rescue and Bubble Witch. We have 340 million average monthly unique users, as of second quarter 2015, across web, social and mobile platforms.

At King, we design games with a broad appeal, which allow people to play for a moment, then move on with their day and pick up their game later. Our games are also synchronized across platforms, allowing players to switch seamlessly between devices and platforms and continue their game wherever they left off, so they can play anywhere, any time and on any device. For us, this is encapsulated in the idea of bitesized entertainment.



King has game studios in Stockholm, Bucharest, Malmö, London, Barcelona, Berlin, Singapore, and Seattle, along with offices in San Francisco, Malta, Seoul, Tokyo and Shanghai.


Other full-stack developer jobs that might interest you...