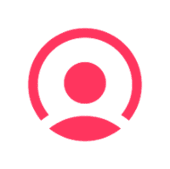 Engineering Manager - Finance team

in

Barcelona

or Remote
Job Description
👋 Hello!
About us:
As Factorial continues scaling our mission of boosting the next generation of people-first SMB's, we're hiring an Engineer Manager to scale our Engineering team of almost 130 engineers. We provide organisations around the globe with the best tools, information and knowledge to help their people succeed.

We're currently looking for our next Engineering Manager for the Finance team. As an Engineer Manager you will be responsible for hiring and coaching the engineers to achieve the team's goals: to automate all processes for the different roles of the companies that use Factorial.
Being a relatively small team means we are looking for humans who can take real-world problems and find creative solutions with technology. This means that we don't hire specific parts of the stack (we use Rails / React if that's important to you) since we don't want people to feel on a conveyor belt.
Ownership and accountability are our core values: We trust you and your team to decide what to work on and how to deliver it. We believe that the only way to get a fantastic product is to hire the best and fully empower them to make and execute their decisions. After interviewing hundreds of engineers, we've learned that the number #1 reason why people leave companies is that they are not trusted, and therefore they can't make an impact. We do whatever it takes to avoid that at Factorial with culture or failing that, through the process.
Diversity is part of our culture, we have more than 25 countries in our teams and we are infused in an inclusive environment for all employees and candidates. Please feel free to apply in the way it suits you better! (blind resume, identity pronouns, cover letter, etc). We do not discriminate in any aspect, in fact; Factorial encourage everyone to join us!
Despite being a fast-growing startup, we promote a healthy work-life balance. We are a remote-first company, and we understand that work may not be your priority at all times. We expect people to manage their own time and ambitions, we all have good and bad moments, and work shouldn't feel like a burden.

About you:
You have 5+ years of relevant experience in companies building web products (backend and frontend).
You have participated in product development from beginning to end as an engineer: from writing an architecture document to coding the implementation details.
You have managed people before and have experience guiding engineers into a successful career.
You have participated actively in hiring processes, bringing top talent to the organization.
You are comfortable cooperating with other teams who work on related domains: the different Payroll teams need each other!
Whenever you disagree with a peer, you engage in a Socratic exchange, prioritizing finding a solution over winning arguments.
What will work be like?
You will start the onboarding with a buddy that will guide you through some non-critical tasks to get used to the codebase.
After two weeks, you will get the first initiative that you will do pairing with a colleague.
You will participate in weekly meetings with your team to discuss what to work on next and propose new ideas.
You will participate in reviewing the RFCs your team produces, giving feedback, and proposing alternatives in order to achieve the team's goals.
You will hire members of the team, ensuring that we bring talented and good-hearted humans.
You will think of goals with your team members to plan a quarterly roadmap.
You will engage in weekly 1:1s, focusing on the development of the members of the team and their well-being.
You will engage with other engineering managers to coordinate initiatives that impact several teams.
What do we offer?
55.000€-70.000€ Salary (Manager-Sr Manager)
ESOP plan regardless of your location.
Remote-first work environment, the team is distributed.
1.000€ of annual Learning and Development budget.
A safe and diverse environment to grow and make an impact.
Free physiotherapy in the office once a week!
Healthy life with a free physiotherapist in the office, Gympass, and Alan as private health insurance.
Language classes with Yolk Academy & Factorial Language exchange
And when at the office:
- Syra discounts
- Breakfast and organic fruit
- Free caffeine and theine
- Pet-Friendly work environment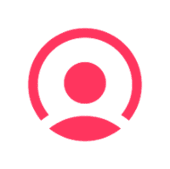 Human Resources

Barcelona, Spain

50-200

2016
Discover everything that Factorial has to offer for improving the management of your business and your employees:

- Quickly and easily manage your employees' holidays and absences

- Easily manage your employee's hours and know how much time each one works

- Every company and employee documentation in your document management

- A customized space for every employee from where they can manage all their personal information, documents, holidays and other features

- Generate customized reports based on your company data and make better decisions about your workforce and your business

- Assign different managers to your employees and automatically generate your organizational chart

All your HR processes in a single place!

Boost your HR management!

Sign up and start improving the Human Resources management of your business with Factorial.

Other software engineer jobs that might interest you...