Filled
This offer is not available anymore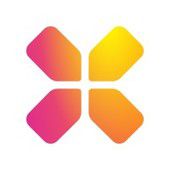 Data Science Manager

in

Barcelona
Job Description
Madbox is a mobile gaming company, creating and publishing its own games worldwide. Since 2018 Madbox has gathered more than 300 million players, still growing. We are looking for top talents with mad skills, a mad passion and a mad ambition to join us.
Madbox is a fast-growing mobile gaming company with a very unique way of developing games. Everything has been made for teams to take as much ownership as possible, unleash their creativity, bring performance, and have as much fun as possible.
In July 2022, we launched our Pocket Champs game worldwide which quickly became one of the top-grossing games in its category. We are now entering a new era where we aim at becoming the next Gaming Hit Factory.
Today, we've around 80 talents in France and Spain united around four core values:
- Explore together
- Learn fast
- Be thoughtfully candid
- Share (Y)our Journey
To support our growth, we're now looking for a Data Science Manager to Lead the Core Data Science team and to Design, Implement and Coach on advanced statistics algorithms that translate to effective business decisions drivers in the company
What will you do ?
Detailed design of the required Algorithms for important company projects such as LTV prediction including confidence intervals that are clear and easy to understand for all business users.
Working closely with the Game Performance Managers as well as the CDO and COO to present the Vision, Roadmap and planned Algorithms for implementation in order to support all business needs.
Lead 2+ Data Scientists on their daily tasks
Perform code reviews of all DS team implementations.
Proactively present ideas for new modules implementation and improvement of existing modules.
Data crunching and dashboards building to present all modules results, accuracy, scoring and confidence intervals.
Managing the Data Science team work plan together with the CDO.
Madskills required
Hardskills
At least 7 years of experience running complex statistics algorithms
Advanced knowledge and proven experience in Prediction Models (preferably LTV prediction).
Experience with ML and Data Science running in Production.
Experience with Statistics libraries (preferably Python).
Experience working with SQL.
Experience with leading employees.
Nice to have - Experience with visualisation tools.




Softskills

Autonomy and ability to take decisions and make projects move forward while keeping transparency and continuous updates to relevant stakeholders
Strong communication skills: straight to the point, focused on constructive feedback, positive mindset.
Strong mathematical & business sense.
Being able to provide a clear status regarding the level of data validity and accurateness.
Showing leadership in proposing innovative actions to perform to improve globally speaking.
A team player with a positive and humble attitude.
What do we offer ?
A competitive compensation, a transparent grid shared for each Madboxer to allow frequent evolutions
Private medical cover, because your health should always come first
Lunch coupons - joining Madbox means joining a group of foodies
Regular team events where you will discover where the "mad" of Madbox comes from !
Remote policy : 3 days at the office, 2 days at home (every week you can choose the day you want to work remotely)
Our Recruiting Process
A first call with our Recruiter
A call with our Chief Data Officer
A call with our UA Manager
Home Assignment
An interview with our CDO to debrief your test
An interview with two Madboxers from the data scienceteam
Final interview with our CEO

NB: Offers are usually sent within 48h after the last interview
Madbox is a fast-growing mobile game company based in Paris and Barcelona, creating and publishing its own games. The story of Madbox started when two video game studios fell in love with each other during the summer 2018.
A few months after the beginning of this promance, Madbox first in-house titles hit the top charts of the App Store and Google Play Store worldwide, ranking in #1 positions in more than 100 countries. Since then, Madbox has gathered more than 300 million players, still growing fast. To fuel this creative and operations growth, Madbox develops cutting-edge automation systems internally to shorten production times and drive accurately its performance at large scale.
Madbox will collect your personal data for the purposes of managing our recruitment related activities. That is why, Madbox may use your personal data in relation to the evaluation and selection of applicants. Your information will be accessible to recruiting & people teams in Paris & Barcelona. By applying, you expressly give your consent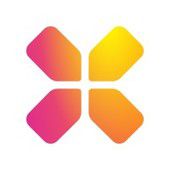 Games

Paris, France

11-50

2018
.
Other data engineer jobs that might interest you...