Filled
This offer is not available anymore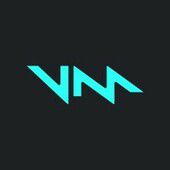 Content Design & UX Writer

in

Valencia

or Remote
Job Description
At Voicemod, we've made real-time voice changing a reality. Today, more than 20 million gamers and streamers are creating their sonic identities and turning regular gaming sessions into full-blown spectacles using our revolutionary audio tools.
On its mission to ensure that everybody can express themselves through sound, our team has grown to 100+ people from all corners of the globe. Working at Voicemod means collaborating with a distributed team of ambitious and experienced product managers, engineers, designers and marketers - many of which came from Google, LinkedIn, ESL or Delivery Hero to join us on our quest to push the boundaries of how we interact with others online.
Everyone you'll talk to at Voicemod will tell you one thing: we genuinely and deeply care about our people and our users. We've created a culture and products that we're proud of and now we're looking for someone with passion and drive to help us shape the future.
Sounds like you?
About the role
As a Content Designer & UX Writer, you will be part of the Product department and you will become an essential part of the User Insights & Product Design department (this department includes UX Research, User Support and Product Design), where you will use clear and effective communication techniques to define the story that we want to tell through the product and write the content of all instances. You'll use meticulously crafted language to help our users achieve their goals while using Voicemod.
Get ready to collaborate with Product Managers and Product Designers using the insights from the User Researchers and Data Analysts to help craft content from inception through design, development, and final implementation! Also, you will work very closely with Product Marketing and Brand team to be aligned and stay tuned on Voicemod´s brand and value proposition. You have to be creative, experienced, and passionate about writing, information architecture, content creation and gaming!
What you'll do
Have ownership of the product's voice and tone at Voicemod´s platforms
Champion and evolve our voice and tone within the Product & Design Team, and help us deliver a clear and effective message
Work alongside Product Managers, Product Designers & UX Researchers writing and reviewing UX and product copy to ship great experiences
Get to know our users in depth by conducting user research along with the UX research team so you can anticipate customer needs and explore innovative solutions
Make the customer feel like they're the center of the universe through empathy, user research, and content experiences that address their needs
Work with other product teams on an ad-hoc basis to guide, review and write effective copy on-demand
Contribute in creating clear and easy-to-read guidelines, design system, WIKI and blog articles for the Design team
Experiment with drastically different concepts and copy approaches to the same objective (A/Z testing), and apply CRO best practices to optimize, optimize, optimize
Receive candid feedback on your work, and give clear, constructive feedback on others' work
Explore unique ways to connect our brand content to our product.
What you'll need
Have 3+ years of product copywriting experience, and feel equally comfortable with creative, commercial and conversion copywriting tasks
You know the difference between "Hey gamers" and "GGWP"
Native English speaker (ideally American and located in the USA)
You're the person people come to forYou are passionate about anything creative
You can communicate ideas in an inspiring and effective way
You have the ability to understand our brand values and translate them into written pieces
You empathize with users and their needs, goals and pain points
You have a great understanding of Gen Z (Digital natives) and Millenials
A willingness to understand and write across gaming & content creation
A passion for creating content and designing products for a global audience: not just through translation, but reimagining content so that they're effective in cultures around the world
An eagerness to use research and metrics to discover the most effective language for every context and to measure the impact of your work at furthering customer and product goals
You're connected to the international creative scene
A portfolio of samples that demonstrate your skill and effectiveness as a writer
Degree in English, Journalism, Communications, Psychology, Design, Linguistics, HCI, or any area that emphasizes the analysis and use of language or narrative and systematic thinking or other related fields
UX writing experience in a global software or digital service development environment
Our perks
Flexible working hours: Adapt your job to your lifestyle
Remote working: Decide if you want to work from home or from our office in Valencia — or both! All working equipment and peripherals will be provided by us
Summer days: Enjoy your summer with shorter work days from mid-July to mid-September!
Holidays: 23 paid vacation days (+ Christmas Eve and New Year's Eve off) and an additional day for our local Valencian festivity "Las Fallas" which usually happens in March
Wellbeing: Paid sick leave as well as maternity/paternity leave, and healthcare insurance for employees residing in Spain
A competitive salary package
COVID-19 stipend to compensate for work-from-home costs
Free English or Spanish lessons from beginner to advanced levels
A cool, gamer-oriented environment with like-minded people. Game nights are common around here!
Working at Voicemod means
🚀 Putting people first
🎧 Staying in tune
🎯 Taking play seriously
🎵 Following your rhythm
🥇 Mastering our sound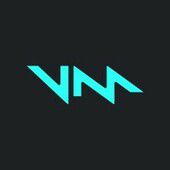 Games

Valencia, Spain

50 - 200

2014
.
Other ui/ux designer jobs that might interest you...