Job Description
What awaits you with us
DevOps is not really a job title for you, but a philosophy? Kubernetes, Prometheus, and AWS are familiar tools for you? Or do you know better tools? Then tell us more. We like to learn. Because based on continuous learning, we build automated cloud platforms that lead our customers' systems into the future. We not only work with you to develop sustainable concepts for reliable operation but also develop cloud-native applications and integrate big data solutions. In doing so, we rely on the tool stack of the Cloud Native Computing Foundation.
Our project worlds are just as diverse as our customers. Whether new development, migration & refactoring, or auditing of platforms and applications: we advise our customers on architecture, costs, and lock-in effects. Thanks to this consulting transparency, our customers can make the right decisions.
In everyday development, we live the DevOps culture with you and bring it to our customers. In times of infrastructure-as-code, close cooperation between software development and operations has become even more important. You can expect cross-functional teams, a pronounced error and learning culture, and close cooperation with our customers at eye level. We are agile in our approach. Whether Scrum or Kanban: we look for the right tool.
Your role
You develop cloud-native software according to modern principles.
You integrate big data sources and transformations.
You advise our customers on the sensible use of services in the cloud in terms of effort, costs and maintenance.
You automate the CI/CD pipeline.
You live a lively DevOps culture internally and bring it to our customers.
Your profile
You ideally have a degree in computer science. Above all, you have a sound technical understanding and live the DevOps philosophy.
You have experience with infrastructure-as-code tools such as Ansible or Terraform and can evaluate their correct use.
You have already had your knowledge of a cloud provider (AWS, Azure, Google Cloud) certified, ideally.
Ideally, you have already gained experience with Hadoop in the Big Data environment.
You have development skills with Java, Golang or Python.
You speak fluent English.
Your benefits
New WorkHome Office & Office, Flexible Working Hours, Part-Time Models, Working Time Account, Sabbatical, 30 days of paid vacation.
TrainingAn annual training budget of 1.5 gross monthly salaries for training, certifications, conferences, and more.
EventsWhether it's corporate seminars in the summer or Christmas parties, we celebrate small and large occasions.
HealthWe offer you private health and dental insurance.
Research & DevelopmentLearn new things besides our projects, alone or with your colleagues.
Modern Hard- and SoftwareWe make sure that you work in a modern environment.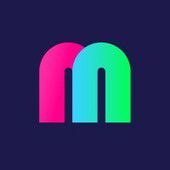 Consultancy

Munich, Germany

500-1,000

1989
.
Other jobs that might interest you...