Filled
This offer is not available anymore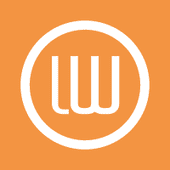 Automation QA Engineer

in

Valencia

or Remote
Job Description
Are you ambitious about engineering, new technology and creating rock solid software?! Are you looking to join a team that is working hard to change the translation game through tech? Then this might just be what you are looking for!
The role you'll play
As an Automation QA Engineer in our team, your focus is creating efficient automation for testing for our Core Platform, which services thousands of users daily. This means writing UI tests for a web application and for our internal API. You will also support our Manual QA team by performing manual testing when needed. You will work with several strong and experienced engineering teams who you will join in their efforts to produce great features that actual make a difference for our users! You and the team will ensure new products and features are brought to life using a cloud-native tech stack. Your role is to ensure we deliver software that is well tested, stabile and performing lightning fast!
The team you'll be a part of
You will join our Core Platform Tribe and the first team here. The Core Platform Tribe currently consists of two teams with a total of 16 dedicated people and we are in the process of creating a new one. With the team 1 you will contribute to the Tribe outcome.
The Core Platform teams develops and maintains, among other things, the customer and translator portal, the workflow orchestration engine, an internal API and much more. We're in the last stages of moving the platform to the cloud and there's a huge roadmap packed with great product ideas that will keep us busy for the years to come. Our team handles both the Frontend (written in JavaScript and Typescript) and several backend micro-services including the data persistence layer (created using .NET core and running on Kubernetes clusters in Azure).
We strongly believe that the best way to create great products is to give the team full ownership of the end-to-end development lifecycle. All teams are cross-functional, work with the "you build it, you run it" paradigm and are responsible for running the services that they develop in production.
You'll report to our Core Platform Team Lead, and you'll work closely with our Director of Core Platform and our VP of Engineering as well as the two other Team Leads within the Tribe.
If you want to make a difference, make it with us by…
Analyzing the current functionality of our solution, to develop new automated tests
Writing automated tests for our frontend application, which will simulate real user behavior
Continuously increase code coverage and the stability of these application central to our business
Helping with the release of new features, by updating testing plans, coordinating the service release process, and troubleshooting issues which occur


In one year, you'll know you were successful if…
Ensured our new released features are backed by solid automatic testing
You have improved the uptime and performance on our core platform services
You have been fully integrated within the team and company culture and purpose
Desired experience and competencies
What does it take to work for LanguageWire?
What you'll need to bring
· Experience with Selenium or similar test framework
· Some experience with C#, .Net
· Knowledge about how to interact with a Web API
· Some knowledge of SQL
· Passionate about software craftmanship and continuously growing your technical skills
· An agile mindset focused on outcome over output
· Upper intermediate English
· Strong understanding of SDLC
· String understanding of software QA methodologies, tools and processes.
This will make you stand out
· Experience with SpecFlow
· Experience with common frontend frameworks such as HTML, JavaScript and jQuery.
· Experience working with high performance software
· Background as a software engineer
About LanguageWire
Most important things to know about us:
We eliminate language barriers, so people understand each other. Everywhere.
We are a tech company
We are an AI company
We are stable, and we are growing
More detail about us:
At LanguageWire, we are leaders in the world of Language Service Providers, but we are cooler than our competitors. Want to know why? Read on. We are fueled by the most advanced technology (AI) and our goal is to make customer's lives easier by simplifying their communication with any audience across the globe.
We are proud of our unique AI technology and our exquisite customer care. We are even prouder of our people. From our language experts, tech nerds, and customer success drivers to the core of heroes in the background. They all have a stake in supporting the delivery of translations, editing, desktop publishing, and other crazy cool multilingual communication services.
We listen and we care. We adapt our solutions to customer needs and integrate them with customer-specific tech stacks, streamlines and automated workflows. All of this while ensuring all data is protected thoroughly in a secure, meteorite-proof infrastructure. Basically, we've got the whole package!
Our values
LanguageWire is a community where communication is open, informal and friendly. The fact that we respect each other personally and professionally promotes collaboration and a positive social environment. We celebrate success and giving and receiving feedback and recognition is a natural part of our corporate culture.
Technology is a big part of what keeps LanguageWire ahead of the competition, but we never forget it's a business built and powered by people. We ensure that our entire team is happy with what they do and everyone has the tools they need to achieve. Because at the end of the day, that's why our customers love to work with us—they enjoy working with a team of enthusiastic people!
Working at LanguageWire — why we like it: 
"Being surrounded by so many talented colleagues is one of the best things about working at LanguageWire. The working atmosphere is great, and being part of such a multicultural team represents an enriching and incredible opportunity for the development of my career"
(Anna, Operations Solutions Project Manager, Valencia)
"Why I love my job at LanguageWire? Three things: Team Spirit, Goals and Caring Leadership. It begins and ends with the team. I am motivated because I work with a great team of people who know how to work together, know each other, and thrive when working collaboratively to achieve our goals. We care about each other. As a leader, you need to embrace the whole team to make the team great and achieve set goals. LanguageWire takes pride in caring about it all."
(Marianne, Customer Success Director, Aarhus)
What are the perks?
We don't stand still. We don't look back; we drive forward!
Are you the next Wire in our community? Consider a career with LanguageWire, and let's realize your potential together. These are some of the perks of becoming a Wire...
General perks
Scale-up by facts — start-up by heart
Enjoy flat hierarchies, direct feedback, and room to stand up for your own ideas
We are a fast-growing tech company that enables you to develop, be part of the decision-making processes, and suggest new and fresh ways to come up with solutions
International company. Offices in Copenhagen, Aarhus, Stockholm, Varberg, London, Leuven, Lille, Munich, Hamburg, Zurich, Kiev, Gdansk, Atlanta and Valencia
360 employees with great gender and cultural diversity
A lot of responsibility and freedom
We are committed to bringing in top talent from all sectors and countries
Enjoy LanguageWire's three flexible work options tailored to how you work best. Depending on your team, you may have the option to work full-time from the office as an "Office Bee," part-time from the office as a "Nomad," or full-time from home as a "Homey."
We take care of our people with great benefits, professional development opportunities, and get-together initiatives like online fitness classes, yoga, Christmas parties, etc. We have fun!
Valencia Perks
More than 100 great colleagues in different business departments.
Excellent location (20 min walk to the city center) in cool and modern offices
Working in an international environment—more than 20 different nationalities
Freshly ground coffee from the coffee machine and free fruit
Want to know more?
We can't wait to meet you! So, why wait 'til tomorrow? Apply today!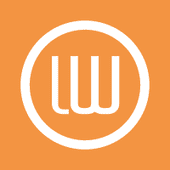 Saa S

Copenhagen, Denmark

200-500

2000
.
Other quality assurance jobs that might interest you...