cubierta
Esta oferta ya no está disponible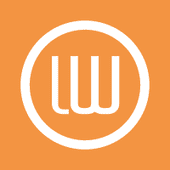 User Experience Researcher

en

Valencia
Descripción de la oferta
You are driven by delivering great user experiences based on user insights. You love turning user insights data into valuable features and products. Ready to give it a go? Then read on.
The role you'll play
You will design and implement user research projects to gain insights and data on product usage, new features and user behavior. Your work will have powerful impact on our product designs and prioritizations.
The team you'll be a part of
You will be part of our Product Management team of eight skilled colleagues within our Product and Tech organization of +70 colleagues. The Product Management team focuses on building the right products by doing product discoveries, user story mappings, assisting on roadmap planning and implementing best practices inspired by sources like Silicon Valley Product Group.
If you want to make a difference, make it with us by…
Creating a user insights framework and process for the products and technology LanguageWire offers

Using the user insights and data to influence the products and features we decide to develop
Putting the user needs at the center of every single decision you make
Working with internal teams and stakeholders and ensuring the problems are understood and the solutions are based on the relevant insights
Assisting our development teams with user flows, wireframes and prototypes
Clearly communicating ideas, thoughts and concepts to the development teams
In one year, you'll know you were successful if…
You have articulated and justified why we decided to develop our products in the direction we did because it makes sense for our customers and business

You have created a solid framework and processes for gathering customer insights, applied the insights into our product discoveries and validated new products with customers.
Desired experience and competencies
What does it take to work for LanguageWire?
What you'll need to bring
3+ years of professional experience in product research, preferably within SaaS, digital products, tech consulting or the like

Professional experience with UX design, personas, user training and other relevant UX disciplines
Expert skills in UX software like Sketch, Axure, Figma etc
A set of work samples showing your ability to execute qualitative and quantitative customer research projects and how they impacted the customer experience for the products
Excellent people skills enabling you to interview, engage and interact with users in a creative and empathetic way
You are super organized and know what it takes to conduct comprehensive user research projects on time and within budget
Strong writing and verbal communication skills in English. German and Scandinavian languages is an advantage
Outgoing, energetic and would love presenting studies and findings to our top management creatively and persuasively. In short – you add good vibes wherever you go :)
This will make you stand out
You have the skills to create the user insights framework while still being hands-on and able to do the actual work in gathering insights

You can showcase how you translate insights into meaningful product and feature recommendations on a whiteboard right here, right now
You have professional experience from a global SaaS company with strong UX skills and great products
You have professional experience with product analytics software like Google Analytics, Google Tag Manager, Pendo, Mixpanel etc.
Your colleagues say you
are a strong, actionable communicator

never settle for second best
know all the latest UX trends
are outgoing, fun and friendly to be around
are inquisitive and curious
will be sooo missed by everybody :)
About LanguageWire
Most important things to know about us:
We eliminate language barriers so people understand each other. Everywhere.
We are a tech company
We are an AI company
We are stable, and we are growing
More detail about us:
At LanguageWire, we are leaders in the world of Language Service Providers, but we are cooler than our competitors. Want to know why? Read on. We are fueled by the most advanced technology (AI) and our goal is to make customer's lives easier by simplifying their communication with any audience across the globe.
We are proud of our unique AI technology and our exquisite customer care. We are even prouder of our people. From our language experts, tech nerds, and customer success drivers to the core of heroes in the background. They all have a stake in supporting the delivery of translations, editing, desktop publishing, and other crazy cool multilingual communication services.
We listen and we care. We adapt our solutions to customer needs and integrate them with customer-specific tech stacks, streamlines and automated workflows. All of this while ensuring all data is protected thoroughly in a secure, meteorite-proof infrastructure. Basically, we've got the whole package!
Our values
LanguageWire is a community where communication is open, informal and friendly. The fact that we respect each other personally and professionally promotes collaboration and a positive social environment. We celebrate success, and giving and receiving feedback and recognition is a natural part of our corporate culture.
Technology is a big part of what keeps LanguageWire ahead of the competition, but we never forget it's a business built and powered by people. We ensure that our entire team is happy with what they do and everyone has the tools they need to achieve. Because at the end of the day, that's why our customers love to work with us—they enjoy working with a team of enthusiastic people!
Working at LanguageWire — why we like it: 
"Being surrounded by so many talented colleagues is one of the best things about working at LanguageWire. The working atmosphere is great, and being part of such a multicultural team represents an enriching and incredible opportunity for the development of my career"
(Anna, Operations Solutions Project Manager, Valencia)
"Why I love my job at LanguageWire? Three things: Team Spirit, Goals and Caring Leadership. It begins and ends with the team. I am motivated because I work with a great team of people who know how to work together, know each other, and thrive when working collaboratively to achieve our goals. We care about each other. As a leader, you need to embrace the whole team to make the team great and achieve set goals. LanguageWire takes pride in caring about it all."
(Marianne, Customer Success Director, Aarhus)
What are the perks?
We don't stand still. We don't look back; we drive forward!
Are you the next Wire in our community? Consider a career with LanguageWire, and let's realize your potential together. These are some of the perks of becoming a Wire...
General perks
Scale-up by facts — start-up by heart
Enjoy flat hierarchies, direct feedback, and room to stand up for your own ideas
We are a fast-growing tech company that enables you to develop, be part of the decision-making processes, and suggest new and fresh ways to come up with solutions
International company. Offices in Copenhagen, Aarhus, Stockholm, Varberg, London, Leuven, Lille, Munich, Hamburg, Zurich, Kiev, Gdansk, Atlanta and Valencia
360 employees with great gender and cultural diversity
A lot of responsibility and freedom
We are committed to bringing in top talent from all sectors and countries
We take care of our people with great benefits, professional development opportunities, and get-together initiatives like online fitness classes, yoga, Christmas parties, etc. We have fun!
Valencia Perks
More than 100 great colleagues in different business departments.
Excellent location (20 min walk to the city center) in cool and modern offices
Working in an international environment—more than 20 different nationalities
Freshly ground coffee from the coffee machine and free fruit
Want to know more?
We can't wait to meet you! So, why wait 'til tomorrow? Apply today!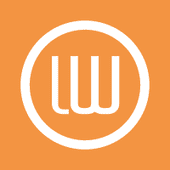 Saa S

Copenhagen, Denmark

200-500

2000
.
Otras ofertas de diseñador ui/ux que podrían interesarte...