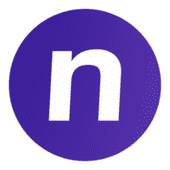 Support Engineer

en

Barcelona
Descripción de la oferta
Do you want to be part of an agile, dynamic, remote-working team? That's exactly what you get when you work for Netcentric! Not only are we leaders in the tech industry, but we believe in the right of everyone to have a voice, no matter their role. Everyone's opinion counts, which gives us our basis to create great things.
We're excited to welcome new talent, and with flexible working hours, remote working policies, and a flat working structure, life at Netcentric is more than just a job. In fact, our multinational, multicultural organization helps us empower our clients and their business objectives.
If you love to innovate and collaborate within an ambitious team, continue reading.
Job Description
Who are we looking for?
We are looking for a Support Engineer who is used to keep customer satisfaction at its highest level.
You want to be a Netcentric ambassador and let our customers experience excellent support.
You are a good fit if you consider yourself a team player who is looking forward to achieving goals together with a team. Handling multiple urgent issues in parallel is something you can deal with.
Desired Skills and Experience
Customer and business support experience in software applications and testing methodologies
Understand customer needs and you put yourself in the customer's shoes and guide his expectations
Familiar with basic web architecture and infrastructure and HTTP protocol (you understand concepts like request and response, headers, cookies, etc.)
ITIL best practices
Ability to collect use cases and convert them into technical issues
Communication and interpersonal skills to lead customers in urgent or critical situations
By monitoring the alerts and notifications, you can respond according to the event management strategy
Perform standard maintenance tasks, performance tests and log analysis on business-critical customer systems
Good training delivery skills, you have the ability to teach clients and colleagues in an interesting and meaningful manner
Flexible and you can adapt to the specifications of a new customer
Strong verbal and written English language skills
Eligible to work within the EU and/or Switzerland
Willing to contribute to an on-call rotation plan
Qualifications
What makes us smile when looking at your profile...
Basic Linux skills, you can run simple scripts, check system status and execute a detailed runbook
Familiar with HTML5, CSS, and Java
Hands-on experience with any kind of content management (including open source)
Task management, bug tracking, and wiki-based documentation tools like JIRA
Additional language skills, including German or Spanish, would be an asset
Tech used: Adobe Experience Cloud, Java, HTML, Linux, Apache, JavaScript
Additional Information
At Netcentric you get:
Permanent contract
30 working days of vacation
Flexible working hours
Recognition bonus system
Private health insurance
Apple work equipment
WFH equipment + welcome package
WFH monthly expenses compensation
Access to Udemy courses
Adobe certification
Sponsored gym membership
Yoga Classes
Tax-free benefits (ticket restaurant, kindergarten and transport)
A dynamic and international team
Everyone has a voice; we are a Holacracy organization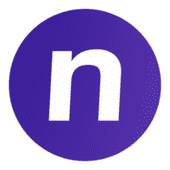 Digital Marketing

Zurich, Switzerland

200-500

2012
Netcentric designs, optimizes and implements digital marketing platforms built on the Adobe Marketing Cloud. It also eliminate the gaps between the marketing and technology solutions in order to increase the brands digital impact.
It's a young, international and visionary company with Swiss roots. Office locations span four different nations in Europe: Switzerland, Spain, Germany and the United Kingdom, and in these offices, you will find our diverse culture that embraces over 30 different nationalities from around the globe. Netcentric has a start-up spirit, and they don't plan to slow down anytime soon.
- Fancy offices, and best equipment available for today's needs. Be prepared to be fully armed with the latest Apple ensemble.
- 30 days of annual leave for all employees
- Sponsored gym memberships
- Flexible working hours, because we know you have a personal life too.
- Company events. Think an annual sailing trip with all of your favourite colleagues off the Spanish or Croatian coast, or a weekend-long kickoff event in Barcelona.
Netcentric Kick-off 2015 from Netcentric on Vimeo.
Otras ofertas de operaciones que podrían interesarte...