cubierta
Esta oferta ya no está disponible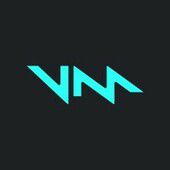 Senior Software Engineer

en

Valencia

o en remoto

Lugar de trabajo

En remoto
Descripción de la oferta
At Voicemod, we've made real-time voice changing a reality. Today, more than 20 million gamers and streamers are creating their sonic identities and turning regular gaming sessions into full-blown spectacles using our revolutionary audio tools.
On its mission to ensure that everybody can express themselves through sound, our team has grown to 100+ people from all corners of the globe. Working at Voicemod means collaborating with a distributed team of ambitious and experienced product managers, engineers, designers and marketers - many of which came from Google, LinkedIn, ESL or Delivery Hero to join us on our quest to push the boundaries of how we interact with others online.
Everyone you'll talk to at Voicemod will tell you one thing: we genuinely and deeply care about our people and our users. We've created a culture and products that we're proud of and now we're looking for someone with passion and drive to help us shape the future.
Sounds like you?
About the role
The Senior Product Engineer navigates different languages (C++, C#, JavaScript), domains (Front End, Back End, Systems, etc) and frameworks freely to build customer-centric software products and features. As Sr Product Engineer you will understand the business, the product and the end-user problems, and in partnership with the Product Manager and the rest of the Engineering team, you will find lasting solutions.
What you'll do
Capture and analyze requirements from the Product team, with a strong understanding of the "why" behind the "what"
Architect solutions to said requirements, leveraging existing components and developing new ones
Identify key tasks, not only to produce the feature but also to understand technical and user performance once you release the feature to Production
Develop code that excels in simplicity, readability, maintainability, scalability and performance
Solve problems, first by identifying what the problem really is and secondly, with the best solution, striking a balance between quality, time and resources spent
Test your code automatically, and - preferably - before it's written
Understand the company tools for analysis and instrumentation and make use of them in your day-to-day to develop your features and maintain a healthy production environment
Maintain great relationships and collaborate with other Software Engineers, QA, DevOps, Product Managers, Marketing and everyone in the Voicemod family!
What you'll need
BSc in Computer Science, Engineering or equivalent area of technical study or experience
6+ years of experience in Software Development with a strong focus on consumer-centric products
Excellent programming skills and ability to change between languages (C#, C++, Javascript) to have full stack impact
Excellent communication skills in English
Strong architectural thinking; understanding of design principles and patterns.
Our perks
Flexible working hours: Adapt your job to your lifestyle
Remote working: Decide if you want to work from home or from our office in Valencia — or both! All working equipment and peripherals will be provided by us
Summer days: Enjoy your summer with shorter work days from mid-July to mid-September!
Holidays: 23 paid vacation days (+ Christmas Eve and New Year's Eve off) and an additional day for our local Valencian festivity "Las Fallas" which usually happens in March
Wellbeing: Paid sick leave as well as maternity/paternity leave, and healthcare insurance for employees residing in Spain
A competitive salary package
COVID-19 stipend to compensate for work-from-home costs
Free English or Spanish lessons from beginner to advanced levels
A cool, gamer-oriented environment with like-minded people. Game nights are common around here!
Working at Voicemod means
🚀 Putting people first
🎧 Staying in tune
🎯 Taking play seriously
🎵 Following your rhythm
🥇 Mastering our sound
Check out these videos: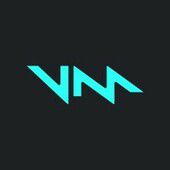 Games

Valencia, Spain

50 - 200

2014
.
Otras ofertas de ingeniero de software que podrían interesarte...