cubierta
Esta oferta ya no está disponible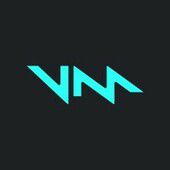 Senior iOS Engineer

en

Valencia

o en remoto

Lugar de trabajo

En remoto
Descripción de la oferta
At Voicemod, we've made real-time voice changing a reality. Today, more than 20 million gamers and streamers are creating their sonic identities and turning regular gaming sessions into full-blown spectacles using our revolutionary audio tools.
On its mission to ensure that everybody can express themselves through sound, our team has grown to 100+ people from all corners of the globe. Working at Voicemod means collaborating with a distributed team of ambitious and experienced product managers, engineers, designers and marketers - many of which came from Google, LinkedIn, ESL or Delivery Hero to join us on our quest to push the boundaries of how we interact with others online.
Everyone you'll talk to at Voicemod will tell you one thing: we genuinely and deeply care about our people and our users. We've created a culture and products that we're proud of and now we're looking for someone with passion and drive to help us shape the future.
Sounds like you?
About the role
In the Engineering department, we are looking for a Senior iOS Engineer whose mission will be to create, maintain, optimize and improve our iOS apps.
We have new projects in early development phases in which we need developers who want to research and develop in the latest technologies (SwiftUI, Combine ...) and who want to create amazing products.
What you'll do
Translate designs and Product logic into functional and amazing applications
Constant development of new functionalities
Optimization, refactoring and review of code and current functionalities of the app
Review and action pull requests coming from other teammates
Improve engineering processes and tools to increase team effectiveness
Ensure the best possible performance, quality, and responsiveness of applications
Identify bottlenecks and bugs, and devise solutions to these problems
Communicate and collaborate with the Support team about product problems and concerns reported by the community
Communicate and collaborate with the Product team about relevant user feedback and insights
What you'll need
Proficient in Swift, with a good knowledge of its ecosystems
Experience with React native/Flutter or hybrid mobile technologies
Strong understanding of object-oriented design
Familiarity with various design and architectural patterns (MVVM, Clean, Redux...)
Knowledge and experience in the use of GIT version control software
Ability to write clean, readable and reusable code
Ability to debug errors
Experience writing unit and UI testing
A strong understanding of SOLID principles and the commitment to apply them in daily work
Be very careful with the work performed and have extra attention to detail
Full English proficiency a must, basic Spanish skills a plus
(Bonus) Some professional or personal experience with SwiftUI and Combine
(Bonus) If you're a natural leader who's always guiding and helping others to give their best
(Bonus) If you're an eGames (or other streaming channels) lover
(Bonus) If you played with Firebase
(Bonus) If you're a tech visionary who's always reading about and sharing new cool stuff
Our perks
Flexible working hours: Adapt your job to your lifestyle
Remote working: Decide if you want to work from home or from our office in Valencia — or both! All working equipment and peripherals will be provided by us
Summer days: Enjoy your summer with shorter work days from mid-July to mid-September!
Holidays: 23 paid vacation days (+ Christmas Eve and New Year's Eve off) and an additional day for our local Valencian festivity "Las Fallas" which usually happens in March
Wellbeing: Paid sick leave as well as maternity/paternity leave, and healthcare insurance for employees residing in Spain
A competitive salary package
COVID-19 stipend to compensate for work-from-home costs
Free English or Spanish lessons from beginner to advanced levels
A cool, gamer-oriented environment with like-minded people. Game nights are common around here!
Working at Voicemod means
🚀 Putting people first
🎧 Staying in tune
🎯 Taking play seriously
🎵 Following your rhythm
🥇 Mastering our sound
Check out these videos: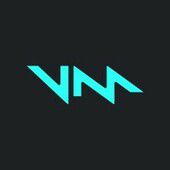 Games

Valencia, Spain

50 - 200

2014
.
Otras ofertas de programador mobile que podrían interesarte...