cubierta
Esta oferta ya no está disponible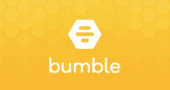 Senior Engineering Manager

en

Barcelona
Descripción de la oferta
We strongly encourage people of colour, lesbian, gay, bisexual, transgender, queer and non-binary people, veterans, parents, and individuals with disabilities to apply. Bumble is an equal opportunity employer and welcomes everyone to our team. If you need reasonable adjustments at any point in the application or interview process, please let us know.
In your application, please feel free to note which pronouns you use (For example - she/her, he/him, they/them, etc).
Bumble is looking for an enthusiastic and self motivated Senior Engineering Manager to lead a POD, based on one or more multi disciplined engineering teams as part of a larger, cross-functional product team - a 'Collective' - led by the Head of Collective. Collaborating with the multiple disciplines within the Collective - including product, research, design, analytics and engineering , you will be accountable for iteratively delivering agreed business outcomes and for optimising your team's productivity and personal development.
This role will be based in Barcelona, reporting to the Head of Engineering Collective.
This role will be focused on managing the engineering disciplines within the POD. It requires a very strong, mature technical operator who is able to see the big picture and steward their team in the shaping of all development and execution aspects: service architecture, technical footprint, deployment pipelines, delivery lifecycle best practices. Critically, it requires someone who can challenge, ask the right questions, and empower their team to come up with the answers.
Also, the POD Manager will be responsible for setting great culture, and supporting the growth and development of their team.
KEY ACCOUNTABILITIES
Lead engineering for a product-focused team (pod) to develop and to deliver high-quality software with a strong focus on collaboration, effectiveness and playing a team game.
Guarantee alignment and collaboration with Product teams
Participate in global application layer design and architecture
Collaborate with other POD, teams and collectives in Barcelona and in other Bumble locationsCoach people in your team: progress, career, feedback, performance, aspirations, personal goals and in general, nurture future engineering management talent.
Bring the right practices and mindset to the teams to ensure consistent and continual process improvement.
Practical approach to solve conflicts (both personal and technical)
Support engineers and help reach a resolution when challenges arise
Keep the passion for the product, team mates, goals and in general our day-to-day
We are growing fast so we expect you to mentor all new joiners and to participate proactively in hiring
Analyse with your team performance characteristics of the parts of our system and improve them.
Strong quality-oriented mindset
Challenging mind
Explore innovation with a strategic perspective and point of view
EXPERIENCE WE ARE LOOKING FOR
Experienced engineering manager
Experience leading and building cross-functional, empowered and self-organising teams – including recruitment activities
Experience in scalable distributed services for real-world use cases
Experience working with microservices and an understanding of both pros and cons of monolithic vs. microservice architectures
Experience splitting a large monolithic codebase into smaller services
Familiarity with Kubernetes, Kafka, Docker, circuit breaker, Prometheus, TeamCity, DDD, CI/CD tools and processes etc
Deep understanding of how software is built and deployed
Experienced in practical Agile & Lean principles and values, XP, OKR
ABOUT YOU
You are comfortable in a fast-paced environment where you communicate daily with world-class talent from our global teams
You are positive and committed with a 'can-do' attitude and a flexible approach
You are a problem solver and a forward thinker
You are able to educate teams about the benefits of agile concepts and principles
You are a self-starter: you thrive on taking ownership of initiatives with limited oversight
You have excellent time management and you know how to manage multiple priorities, breaking large projects into manageable pieces
You have great communication skills, both verbal and written
You are deeply passionate about Bumble's brand vision and values: kindness, growth, respect, accountability, courage and equality
You have positive attitude
You foster a climate of transparency and openness



With over 700 staff in 10+ countries all working remotely during the time of COVID-19, we've worked hard to adapt and support our teams during this challenging time, including:
Flexible working hours
Streaming free, live yoga & meditation sessions each week, as well as a full weekly timetable of free online exercise classes
'Random Coffee' - connecting staff across the globe in pairs once a week to get to know each other over a video chat
'First Fridays' - meal delivery for a remote lunch with your team once a month
Employee Support Fund for those whose households are experiencing financial hardship due to COVID-19
Written resources to guide employees through this challenging time
You will also be taken through a fully digital onboarding process!
About Bumble Inc.: Bumble Inc. is the parent company of Badoo and Bumble, two of the world's highest-grossing dating apps with millions of users worldwide. The Bumble platform enables people to connect and build equitable and healthy relationships. Founded by CEO Whitney Wolfe Herd in 2014, the Bumble app was one of the first dating apps built with women at the center, and the Badoo app, which was founded in 2006, was one of the pioneers of web and mobile dating products. Bumble currently employs over 700 people in offices in Austin, Barcelona, London, and Moscow. For more information, please visit: https://team.bumble.com/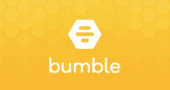 Saa S

Austin, TX, USA

500-1,000
.
Otras ofertas de ingeniero de software que podrían interesarte...