cubierta
Esta oferta ya no está disponible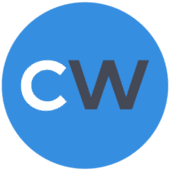 Senior Data Scientist

en

Valencia

o en remoto

Lugar de trabajo

En remoto
Descripción de la oferta
We are a tech company that had reinvented the insurance industry combining data, design, and technology. CoverWallet is expanding across the USA, Europe, and Australia. We have built an incredible team of 400 people (between New York, Madrid, Sevilla, Valencia and Singapore). We are growing our software development team in Spain and Singapore to scale globally within Aon, as the market leader.
About the role
CoverWallet is creating a new Data Science Team in order to accelerate innovation and technology in machine learning, and to have firm-wide impact using data science to solve strategic problems. As such, there is a rich problem space for data scientists across all areas of the business including product, sales, marketing, operations, product, etc. and the potential to have large scale impact.
We are looking for highly motivated individuals to help design and develop new data initiatives in our Madrid office. In CoverWallet, you will be working top tech talent (former Spotify, Amazon, Job and Talent, Cabify, MIT) and top business talent (former McKinsey, Harvard Business School, GE).
As this is a new team, you would be helping to build and shape the team and culture from the ground up. You should therefore be comfortable with ambiguity and willing to be proactive in your contributions, and evolve as the team grows.
What will you do?
Develop predictive models, advanced analytics solutions and visualization tools for the end customer or internal teams. Some initial initiatives include: scoring models for sales and customer service, recommendation systems or automating repeatable tasks done by humans to free them up to work on the tasks that require their human intelligence.
Find data opportunities to improve the different stages of the customer journey. Understand business objectives and goals working together with other business departments.
Work closely with data engineering and infrastructure to build out end to end solutions.
Own the feedback loop of testing and improving the created models.
Who we are looking for?
Bachelor/Master in quantitative discipline (computer science, mathematics, statistics, economics, physics, engineering or related field).
2+ year experience in the analysis and application of algorithms and models to data problems. Understanding how different predictive models work, which one could perform better in which conditions and feature engineering techniques. We highly value participation in Data Science competitions (e.g. Kaggle) and machine learning courses (e.g. Coursera, Masters).
Experience with Python (scikit-learn, statsmodels, pandas) and/or R (data.table, DOMC, xboost, rcart).
Knowledge of SQL.
Knowledge of visualization frameworks Shiny, Plotly/Dash.
Bias to practical action and creativity using data (we value past or present projects that support this).
Communications skills for translating technical or statistical analysis results into business recommendations.
What we offer
The possibility to disrupt one of the biggest industries, and in one of most developed digital markets in the world.
Great offices in New York, Madrid, Sevilla, Valencia and Singapore.
Competitive and flexible compensation (tickets restaurant, transport card, daycare checks and external training).
Annual variable bonus.
Company-paid Life and Accident Insurance, and Medical insurance as benefits.
Additional budget for individual education and online training courses (1.500€ per year).
Top vacation days per year.
Flexible working hours.
Team building activities: hackathon, meetups and tech talks in the office, code katas.
A fun, multicultural and fast-paced environment.
Drinks, coffee, and fruits.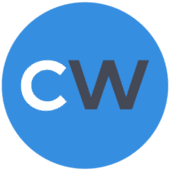 Insur Tech

New York, NY, USA

200-500

2015
CoverWallet, an Aon company, is the easiest way for businesses to understand, buy, and manage commercial insurance. All online and in minutes. With leading carriers as partners, CoverWallet helps customers around the world quickly get the insurance coverage they need so that they can get back to what matters – growing and managing their business.

Powered by deep analytics, thoughtful design, and state-of-the-art technology, CoverWallet is reinventing commercial insurance for small and medium-sized businesses.
Otras ofertas de ingeniero de datos que podrían interesarte...