cubierta
Esta oferta ya no está disponible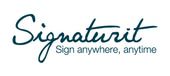 Product Designer

en

Valencia
Descripción de la oferta
We are looking for a strong Product Designer to join our Product team and be responsible of the user experience of your product and oversee the design delivery.
Some of your responsibilities will be...
Own the end to end design process
Apply design thinking, user centered design and lean UX practices and promote them throughout the company
Establish and promote UX/UI design guidelines, best practices and standards based on user behaviour.
Use user research and usability testing to understand user problems and test solutions
Support and boost our component library.
Work with a cross-functional team.
Collaborate with the Product Managers and Engineers to help define and implement innovative solutions based on the product goals
This is you
3-4 years of experience as a Product Designer owning the end to end process (user research, mockups, wireframing, prototyping, testing, final design and implementation).
Experience working with cross-functional agile teams.
Proficient with Sketch, Invision, Principle, Zeplin, Abstract (or other design tools)
Capacity to apply design practices to deliver a solid product
Be able to translate high-level requirements into interaction flows and artifacts, and transform them into beautiful, intuitive, and functional user interfaces.
Updated with UX/UI trends and best practices.
These are not mandatory, but if you have them, we'd be very happy :)
Knowledge of HTML and CSS.
Experience in SaaS startup environment (preferable b2b)
Experience with product analytics Experience designing Style Guides
Experience dealing with different stakeholders
You will be our ideal candidate if you are...
Honest, reliable, hard-working and you have a growth mindset.
Technically savvy: you know the ins and outs of all digital tools you use and you quickly understand and become an expert on any new tools you need to use.
Very well organized: you are able to prioritize, you keep yourself focused and you always pay attention to detail.
You like experimentation and you are always looking for better ways to get things done.
A good team player, resolutive and proactive. You don't need hand-holding to get things done.
A strong executioner, and someone who understands and agrees with the quote: "Plans are useless but planning is indispensable" (by Dwight D. Eisenhower).
You are motivated by challenges, and you don't get easily overwhelmed when there are lots of things to do.
Smart and fast-learner, but humble enough to give and accept constructive feedback.
Someone who always puts the team and company goals before his/her own professional goals.
Passionate about the continuous improvement of processes, as well as excellence-oriented.
We're looking forward to meeting you! :D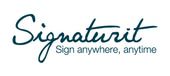 Saa S

Barcelona, Spain

50-200

2013
Signaturit la página de empresa está vacía
Añade descripción e imágenes para atraer más candiadatos y aumentar el Employer Branding.
Otras ofertas de diseñador ui/ux que podrían interesarte...