cubierta
Esta oferta ya no está disponible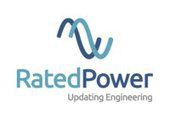 Product Designer

en

Madrid

o en remoto

Lugar de trabajo

En remoto
Descripción de la oferta
RatedPower is growing fast, and so is our software pvDesign. We are looking for a Product Designer who will closely partner with our Product Manager, Engineers and Developers to improve the experience of our customers using pvDesign. You will design experiments to connect our customers to product value, improving activation, adoption and retention.
Your work will directly impact the core of our mission: to accelerate the energy transition by increasing the global solar energy capacity through disrupting and user-friendly cloud-based solutions.
The candidate will be responsible for
Design complex navigation flows. You will need to take functional requirements and turn them into simple user journeys

Continuously look for ways to improve the user experience and create more value for the business

Collaborate with business units and engineering teams to review requirements and make sure the designs are implemented as specified

Deliver visual designs that adhere to an established design system

Efficiently use of low-fi, mid-fi and high-fi prototypes, according to the context and requirements of the product

Deliver UX specs to clearly communicate requirements to your team

Gather feedback from product users
Required skills
3+ years of experience with digital product design and user experience

Solid knowledge of UX principles and techniques like wireframes, user flows, scenarios, personas

Can leverage quantitative data to inform your design decisions

Expert with design & prototyping tools such as Figma

Team player attitude with the ability to give and receive constructive feedback to continually raising our bar of quality

Proactive, self-motivated, eager to try and learn from failures

Experience working with Agile methodologies
Desired skills
Experience in a startup or other fast-paced environment is preferred.

Experience working with a SaaS product (desktop-oriented)
Confident and strong interpersonal and communication skills in Spanish and English (written and oral); skilled in communicating with diverse settings, both 1:1 and in large groups.
What we offer
Work on a unique product where you can see the result of your work materialize in every new release.

Allow your inspirational ideas to come to life in a highly creative and execution environment

The opportunity to challenge in a high-performing organization and leave each day knowing you have made an impact.

You choose: position fully remote (based in Spain) or hybrid working model (able to combine working from home and from our office in Madrid city center).

Great teamwork working side by side with an incredibly talented workforce willing to share its knowledge and expertise.

Career development according to your aspirations and interests. We support our employees with continuous training. You'll get to work together with your manager on defining your career path (focused on technology, team management, and many other possibilities).

Opportunity to develop yourself and to be part of a fast-growing startup. You'll have a direct impact on our way of working and decisions made in the business.

Compensation commensurate with experience.

Health insurance, meals/transportation and other benefits.

Work-life balance and Diversity and Inclusion initiatives. We work with humans. Happy humans.

Your work will be meaningful and have a direct impact on the planet. Together we shape the future of renewables.
About us
At RatedPower we are on a mission to accelerate the energy transition by increasing the global solar energy capacity through disrupting and user-friendly cloud-based solutions. We have created pvDesign, a cloud-based software that automates and optimizes the analysis, design, and engineering of photovoltaic plants in all its stages. Only in 2020, our clients have been able to execute an extra 147 projects that they would have been able without pvDesign, totalising 8.82GW installed/year. It's the equivalent to the electricity consumption of 4.5 million households worldwide. This leads to an annual reduction of 6 million tons of CO2 and an annual decrease of 9 million oil barrels.
By merging technology and engineering, we aim to strengthen the renewable energy industry, bringing cost reduction and maximizing the efficiency of solar plant deployment. Our ultimate goal? To accelerate the energy transition by contributing to the proliferation of solar energy worldwide.
Diversity of identity, perspective, and experience makes us stronger. We welcome you to apply to RatedPower regardless of your background, gender, ethnicity, age, orientation or ability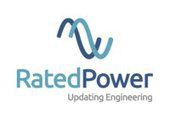 Saa S

Madrid, Spain

11-50

2017
.
Otras ofertas de diseñador ui/ux que podrían interesarte...