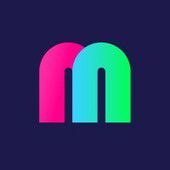 Lead UI Designer (f/m/d)

en

Valencia
Descripción de la oferta
What awaits you with us
You consistently put the users in the center? We do too! We don't just think about them, we think with them. You bring your passion and expertise to your UI designs. And you love to inspire business departments and software engineers with your insights and designs!
Let's do that together. Our projects are as diverse as our customers. Want some examples? We connect household appliances via the cloud, help an automotive manufacturer with the everyday use of electric vehicles, and develop a medical diagnostic assistant that improves patients' life quality. Our customers come from a variety of industries. As a result, we constantly gain new perspectives and bring diversity into our everyday work.
Your designs in such projects will amaze our users and customers. Why? Because the result is not only a sophisticated, but also an appealing and consistently designed business software. Ultimately, you ensure that the visual design of an IT product is rounded off and that the vision and the resulting user stories provide a meaningful overall picture. Together with digital designers, IT-architects and software engineers, you design user-centered software solutions.
Your role
As the lead UI designer in Valencia, you take responsibility and share your knowledge and experience with your colleagues.
You design consistent and beautiful user interfaces, design systems, and interaction patterns for renowned companies.
You make sure that users immediately feel at home in our applications. For that, you use common interaction and design patterns, depending on the platform.
As a designer, you constantly communicate with everyone in the team and coordinate with the product owner and developers.
You impress our customers with astonishing pitch decks for our new projects
Your profile
You have studied design, media informatics, or another relevant degree.
You have several years of experience in designing appealing user interfaces.
You understand user needs and bring them to life in your software designs.
You are familiar with design concepts and guidelines like Material Design, ISO's and Android's dialogue principles, and accessibility.
You are confident using modern design tools such as Sketch, Figma, Adobe Creative Suite, etc.
You feel comfortable exchanging your ready-to-code designs with the developers and have some basics in HTML and CSS.
You are fluent in English.
Your benefits
New WorkHome Office & Office, Flexible Working Hours, Part-Time Models, Working Time Account, Sabbatical, 30 days of paid vacation.
TrainingAn annual training budget of 1.5 gross monthly salaries for training, certifications, conferences, and more.
EventsWhether it's corporate seminars in the summer or Christmas parties, we celebrate small and large occasions.
HealthWe offer you private health and dental insurance.
Research & DevelopmentLearn new things besides our projects, alone or with your colleagues.
Modern Hard- and SoftwareWe make sure that you work in a modern environment.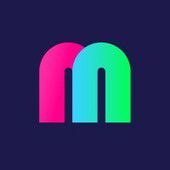 Consultancy

Munich, Germany

500-1,000

1989
.
Otras ofertas de que podrían interesarte...