cubierta
Esta oferta ya no está disponible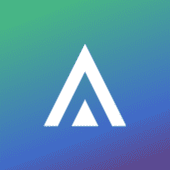 Data Scientist

en

Madrid

o en remoto

Lugar de trabajo

En remoto
Descripción de la oferta
At Intelygenz, we envision a future where processes accelerate performance. For the companies we work with, this means finding ways to optimize their data using cutting-edge technologies like AI-enabled automation. This mindset is a huge part of our culture. We thrive on pooling our skills, collaborating on projects, helping one another learn and creating innovations.
What are you going to do?
As a data scientist at Intelygenz, your day-to-day work will be organized in two principal lines: Industry and Laboratory.
At the Industry level, our main delivery is process automation. At this level, our artificial intelligence solutions are focused on automating processes to add business value to our customers. This approach is applied in many different business sectors from NLP-based projects and advanced computer vision to multi-domain anomaly detection. A crucial step in the industrial process is the deployment of production-ready environments, their monitoring and maintenance.
On the other hand, the goal of our Laboratory is to research and test state-of-the-art techniques and solutions to keep improving our skills and to share with the community our knowledge and proof of concepts. Deep reinforcement learning, NLP revolutionary solutions (as Transformers or BERT) or Brain-Computer-Interface experiments are some examples of our active research lines.

What will make you succeed in your role?✌️:
Demonstrable knowledge of Mathematics and Statistics.
Minimum of two years experience in working on data-based projects.
Large experience with Python 3
Experience with cleaning tools and techniques, and data pre-processing.
Experience with libraries and frameworks like Numpy, Pandas, Scikit-learn, PyTorch/Tensorflow.
Machine Learning knowledge
English Professional Competency.
Strong self-taught and proactivity capabilities.
Problem-solving and autonomy when facing new challenges.
Bonus Points:
Have Computer Science background
Masters degree in Data Science or Artificial Intelligence.
Experience applying state-of-the-art Artificial Intelligence techniques.
Large experience in software projects beyond data science.
Workplace and Culture
At Intelygenz we know the true heroes are our people, and that is how we have built our culture. Flexible schedule, hybrid working policy and never-stop learning programs are part of our daily basis.

Intelygenz is a hybrid company and we are used to work from different cities in the world. You can choose to work from home or attend our Madrid (Spain) or San Francisco (USA) headquarters whenever you feel like it.
Also, we take socialization very seriously, so we're also specialists in having fun together, no matter where we are! From casual after works to Big Events - Carnaval, MastercheZ, Anniversary -, we have tons of opportunities to get to know our colleagues.
Why Intelygenz?
Flexible schedule and 100% freedom to work from anywhere you'd like - from your home, our office, or even from a tropical island!

Specific career plans for horizontal and vertical growth plus mentoring to help you grow in your career. Let your motivations do the talking!

Tech programs: continuous training (1 hour per week to learn with your co-workers)
English classes, paid events, Udemy courses and one hour per week to take part in continuous tech training programs with your co-workers. Sky is the limit!!

Courses and certifications granted (AWS, Google Cloud…)
Open bar of Udemy
Don't be afraid of you you are! You will feel embraced and supported by the team and the whole company.

Office in Callao area, one of the coolest in Madrid
Events in and outside Madrid (tickets + transport + accommodation, even outside Europe)
Flexible retribution: restaurant, transport and kindergarten
Health insurance (50% granted)
Gympass and football, basketball, paddle and runners team
Parties and team building events
Being part of this great team!
... and an Intelygenz Anniversary exclusive T-Shirt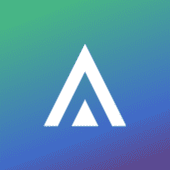 Artificial Intelligence

Madrid, Spain

50-200

2002
We're developers, life-long learners, geeks and visionaries - a company of technicians who create software and AI that help take businesses to the next level. We aim to create agile technology that gives you the competitive edge.

With 16 years' experience and a 100% track record, we deliver technology that genuinely helps people and their businesses. Our work is executed with cutting-edge code, offers measurable ROI, and is guided by professional account and client management. We put 20% of our resources into thought-provoking research, and are always open to new ideas and methodologies. We pride ourselves on being bold, honest and authentic.
Otras ofertas de ingeniero de datos que podrían interesarte...