Kyso
1 job offer at Kyso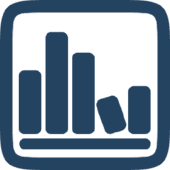 Data Analytics

Valencia, Spain

2 - 10

2017
As a data scientist or analyst, it's incredibly frustrating when the insights you generate from data are not transferred to the rest of the company effectively.

Other (non-technical) members of the team often find it hard to access the knowledge that could make them more effective in their respective positions.

For team leads & C-level execs, if knowledge on core business metrics is not disseminated efficiently throughout the entire team or company, this can lead to lost opportunities and waster resources.

Kyso is our solution to these problems - a central knowledge hub, a single source of truth for managing, sharing and collaborating on insights so everyone learns from the data, not just the engineers.

Kyso is the fusion between the technical and non-technical members of your team, a better way to communicate insights between the two. Technical documents like Jupyter & R Notebooks are converted into conversational tools in the form of beautiful blog posts, with all interactive charts and dashboards rendering nicely so you can really explore your data.
Tech Stack
JavaScript
MongoDB
Nodejs
React
Kyso job offers in Valencia