Adevinta
3 jobs offer at Adevinta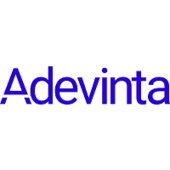 Classifieds

Paris

1,000-5,000
Adevinta is a marketplace specialist. We help our local digital marketplaces thrive through global connections and networks of knowledge. Our marketplaces unlock the full value in every person, place and thing – helping local communities prosper and leaving a positive footprint on the world.

What we do

We serve people where they live, acknowledging what's special about every culture and every place. That's why we develop leading local brands which form an integral part of life for our users, with an average of 1.5 billion visits to our sites every month.

We want to make a positive change in the world by helping everyone and everything find a new purpose. We believe every house can be a home, every person has a role to play, and every object can live a second life – they only have to find their matching need. Our marketplaces create these matches, supporting local communities and building a sustainable future.

Tech Stack
AWS
Java
Python
Agile
SQL
Kotlin
Unix
Go
Scrum
Project Management
Adevinta job offers in Barcelona