Filled
This offer is not available anymore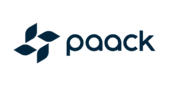 VP of Engineering

in

Barcelona

or Remote
Job Description
We are Paack, a tech-logistic scale-up company founded in 2015, primarily focused on last-mile delivery. Since then, we have been experiencing strong growth within the European market with a presence already in 5 European countries such as Spain, the UK, Portugal, France, and Italy.
Our mission is to build the most advanced tech-delivery platform to ensure the best-in-class sustainable delivery experience.
We Care, We Thrive and We Innovate are our core values. That is precisely why here in Paack we are looking for exceptional and brave individuals who enjoy overcoming challenges and breaking the status quo.
Us Paackers, we are proud to be fostering an equal opportunity workplace promoting diversity and inclusion, which is a fundamental part of our culture. 🌱
Development practices🤖
Paack's Tech Team started building our software back in 2015 in Ruby on Rails, like many companies in their early days (Twitter, LivingSocial, Basecamp, etc.).
The team has been growing very fast, creating specific verticals oriented to give the best service to our business:

Software Development
Product
Customer Solutions
Cloud & NetOps
Security
We develop multiple technologies for different use cases from integrations with third parties, to integrations with automation or internal integrations between different services based on Cloud technologies using "serverless" elements and Google components.
TECH STACK 👀
(Go; Terraform; React; Elm; React Native; Python)
Our work has an impact and that's what really matters.
About the job 👩🏼‍💻
Reporting directly to the CTO, you will be responsible for managing a team of multinational and multicultural professionals, between direct and indirect reports, divided into infrastructure and software development. You have the mission to execute the company's strategy and translate it into technical needs and execution, behaving as Paack culture and values promoter among the team.
You will work closely with Customer Solutions, Product, Security and IT operations for ensuring a correct alignment between the different functional areas.

Main responsibilities:
Lead a team of over 40 engineers to deliver high-quality software across multiple functional domains and platforms (web, mobile, etc.)

Manage and develop a talented, diverse, equitable and inclusive team of engineers and attract the best fit when needed.
Develop and implement best practices across all engineering, ensuring guidelines are followed
Manage, and develop a talented, diverse, equitable and inclusive team of engineers being able to attract the best fit when needed.
Identify and initiates opportunities for new projects or focus areas and build teams necessary to execute

Engage closely with the product and delivery teams in the development of new features to help determine the best technical implementation methods as well as a reasonable execution schedule.
Behave as a customer champion who understands end-user problems as well as competitive and market trends in the last-mile delivery space. Identify market opportunities and define product vision and strategy
About you

Successful track record of overseeing cloud infrastructure teams and software development strategies. You enjoy mentoring and building collaborative environments.
Demonstrated ability to drive process improvement. You can dive deeper into the engineering problems or incidents, identify root causes, and propose remediations.
Go-getter attitude and flexible mindset. You are able to build, destroy and rebuild strategies and executions according to the business need.
Strong leadership skills to drive engineering teams' performance management, engineering culture and engineering employer brand directions.
Strong abilities in program management execution, results-driven, and ability to hold the team accountable for end results setting appropriate milestones along the way to validate progress.
Excellent communication and collaboration skills as you will tightly collaborate with different departments sometimes even facing the pressure of specific internal and external requirements.
You can ensure product/service architecture and implementation are maintainable and extensible to accommodate future development.
You can be scrappy and innovative when working with tight timelines, but you also advocate for long-term quality.
Proven ability to work effectively in a remote, collaborative, and distributed team environment, while building and maintaining an inclusive culture.
Why Paack 💡
Because to lead the online market delivery revolution we need enthusiastic, energetic, and committed people. But it is a two-way street so if you commit we will also commit to:
A great project in a fast-growing scale-up, revolutionizing last-mile delivery in major European cities.
Place where you can continuously develop your career.
Flexible working hours
Friendly and easy-to-go environment
Provide 360º occupational health & wellbeing programmes for all Paackers by our partner WellWo.
Next Steps 📝
Do you think we could be a match? If so, then hurry up and join us!
Please, submit your CV and any additional materials by clicking on the button below.
Once we have reviewed your application, we'll get in touch to arrange the next steps.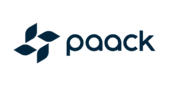 Logistics

Barcelona, Spain

50-200

2015
.
Other jobs that might interest you...