Filled
This offer is not available anymore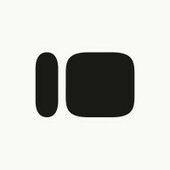 Technical Program Manager

in

Barcelona
Job Description
One sunny Barcelona morning, two designers sat down to build a beautiful lead generation form for a bathroom company's showroom. They ended up reimagining the data collection experience, and realized it was one idea they wouldn't be flushing down the toilet. Today, Typeform is a team of over 400 people from more than 35 countries, with offices in Barcelona, Spain and San Francisco, US.
We're building a world where brands, businesses, and their communities can have more personal relationships with the people who matter most. To do this, we give people the tools they need to have conversational experiences at scale—because meaningful relationships start with conversations.
From online lead forms and asynchronous video conversations, to face-to-face encounters in the office, help us build more meaningful relationships, one conversation at a time.
Typeform is a versatile platform used by customers across many jobs ranging from market research and customer feedback to customer acquisition or e-commerce checkout. Currently, every month close to 200,000 people sign up with Typeform.
In This Role, You Will
Be the embodiment of our value "win together" through coordinating the delivery of strategic initiatives across the entire company.
Structure the governance, reporting and communication for these programmes and drive them.
Establish and own the stakeholder management for these programmes
Facilitate the creation and maintenance of detailed technical planning, risk management, and coordinate the related issue resolutions.
Identify process improvement opportunities and high-risk areas.
Work with engineering teams to develop innovative solutions to complex technical challenges.
Ensure a diligent approach with quality assurance, documentation, training, security compliance and operational excellence of corporate and platform solutions in accordance with Typeform policies.
Assist the VP of Engineering in raising the bar on overall execution across the organisation following Typeform's values "own it" and "make a difference". In particular, contribute in thought leadership for the widespread implementation of an objective system that links to our company-wide objectives.
Basic Qualifications
Extensive Technical Program Management experience in a related industry
Proven track record of successful stakeholder management
Thorough understanding of software development lifecycle from conception to delivery
You are a clear communicator, you feel comfortable presenting for large groups and are confident in handling high-pressure communication with senior management
Experience with managing large cross-functional projects
Proven track record for being detail-oriented with a demonstrated ability to self-motivate and follow through on projects
Able to collect, analyse and present data sets supporting project goals and initiatives


Preferred Qualifications
Ability to communicate effectively with both technical and non-technical individuals.
Bachelor's degree in Engineering, Computer Science or equivalent
Strong organizational skills, successful track record of coordinating between multiple project stakeholders, technical program managers, and software development teams.
Hands-on experience with agile methodologies and proven leadership skills.
Able to work in a diverse team
Able to work in a fully remote, global team
Knowledge about corporate IT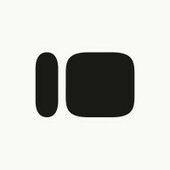 Saa S

Barcelona, Spain

200-500

2012
.
Other product manager jobs that might interest you...