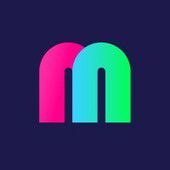 Software Engineer (f/m/d) in Test

in

Valencia
Job Description
What awaits you with us
You see yourself as a software developer, but you are equally passionate about software quality? With us, as a software engineer in test, you can actively participate in both areas and develop yourself further in it.
Our 30-person QA team ensures test automation and QA solutions in agile software development projects that are quickly available and optimally integrated into DevOps processes. Whether it's connected smart devices, mobile, web or cloud environments, we deliver custom-fit solutions and guarantee long-term quality for our clients.
We rely on distributed working, not only across locations but also across countries. But we always remain one team. Well-connected in the testing community, we participate actively in conferences, give technical lectures and write articles for tech-blogs. We share our knowledge, are open to new ideas, and therefore we can constantly develop ourselves further as an IT-department.
Your role
You will work on tasks equally distributed between development and testing in agile feature teams.
You will develop frontend or backend code, based on your skills and interests.
You will track down and analyze bugs and find solutions.
You automate the most important tests independently and integrate them into the CI pipeline.
You are able to setup and build test automation solutions and maintain them.
Your profile
You have a good degree in computer science, media informatics, business informatics or a similar field of study.
You have development experience with common programming languages such as Javascript, Java or Kotlin and frameworks like Angular, Node.js, Spring Boot, etc.
You have first experience in creating and maintaining test automation solutions using testing frameworks such as JUnit, TestNG, Selenium, Cypress, Postman, SOAP-UI or Appium.
You speak English fluently.
Your benefits
New WorkHome Office & Office, Flexible Working Hours, Part-Time Models, Working Time Account, Sabbatical, 30 days of paid vacation.
TrainingAn annual training budget of 1.5 gross monthly salaries for training, certifications, conferences, and more.
EventsWhether it's corporate seminars in the summer or Christmas parties, we celebrate small and large occasions.
HealthWe offer you private health and dental insurance.
Research & DevelopmentLearn new things besides our projects, alone or with your colleagues.
Modern Hard- and SoftwareWe make sure that you work in a modern environment.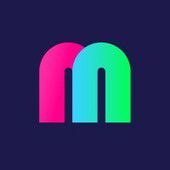 Consultancy

Munich, Germany

500-1,000

1989
.
Other software engineer jobs that might interest you...