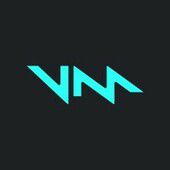 Senior Product Designer

in

Valencia
Job Description
At Voicemod, we've made real-time voice changing a reality. Today, more than 20 million gamers and streamers are creating their sonic identities and turning regular gaming sessions into full-blown spectacles using our revolutionary audio tools.
On its mission to ensure that everybody can express themselves through sound, our team has grown to 100+ people from all corners of the globe. Working at Voicemod means collaborating with a distributed team of ambitious and experienced product managers, engineers, designers and marketers - many of which came from Google, LinkedIn, ESL or Delivery Hero to join us on our quest to push the boundaries of how we interact with others online.
Everyone you'll talk to at Voicemod will tell you one thing: we genuinely and deeply care about our people and our users. We've created a culture and products that we're proud of and now we're looking for someone with passion and drive to help us shape the future.
Sounds like you?
About The Role
As a Product Designer, your mission will range from discovering insights from our users to guiding our products, prioritizing ideas, and helping the Growth squad track the user's and business impact of the solutions implemented.
What you'll do
Spot, analyze and synthesize problems by applying the right research, data analysis and discovery methods
Create thought-out concepts considering the perspectives of users, business goals and technical feasibility
Communicate solutions to the team as well as to other stakeholders e.g. by prototyping
Take an idea from a rough sketch to pixel-perfect, implementation-ready specificationsIdentify the needs of Voicemod users and improve on existing funnels and journeys
Regularly give and receive feedback on design iterations
Provide hands-on delivery of UX assets across all channels, such as concepts, wireframes, prototypes and visual designs with tools like Sketch and InVision (also if you are familiar with Figma)
Work with other designers, product managers, UX researchers and engineers to oversee new user experiences from concept to launch
Communicate design goals and specifications to the engineers responsible for building them
What you'll need
4+ years of experience as a UX Designer, Product Designer, Interaction Designer or similar UX related role for digital products in an agile environment
Experience designing user interfaces across different platforms; you should be able to show us and explain samples of design work that you have contributed to
Experience applying data-driven design, finding the right balance between user experience and metrics optimization; you should be able to show us specific examples and explain their impact on growth KPIs
Working knowledge of design tools like InVision, Sketch, Figma as well as familiar with product analytics and experimentation tools like Amplitude, Mixpanel, split.io, Optimizely, VWO, and the willingness to learn new things
Experience working closely with software engineers in an agile setup will be a strong plus
The ability to co-create solutions in a team, and the belief in collaborative decision-making
Passionate about understanding user needs, creating flows and validating them with data-driven experimentation and user-tests on different fidelity levels
Digital craft, hands-on mentality, and the will to keep learning new things
Knowledge in responsive websites and applications, when it comes to best practices, different patterns and used technologies
Grittiness. You never hesitate to roll up your sleeves and tackle something hands-on
A never-ending desire to grow and learn - from your own contributions to the people you work with, to the projects you work on
A true passion for Voicemod mission, our products, and the company's technology and content nature
Advanced level of English
Our perks
Flexible working hours: Adapt your job to your lifestyle
Remote working: Decide if you want to work from home or from our office in Valencia — or both! All working equipment and peripherals will be provided by us
Summer days: Enjoy your summer with shorter work days from mid-July to mid-September!
Holidays: 23 paid vacation days (+ Christmas Eve and New Year's Eve off) and an additional day for our local Valencian festivity "Las Fallas" which usually happens in March
Wellbeing: Paid sick leave as well as maternity/paternity leave, and healthcare insurance for employees residing in Spain
A competitive salary package
COVID-19 stipend to compensate for work-from-home costs
Free English or Spanish lessons from beginner to advanced levels
A cool, gamer-oriented environment with like-minded people. Game nights are common around here!
Working at Voicemod means
🚀 Putting people first
🎧 Staying in tune
🎯 Taking play seriously
🎵 Following your rhythm
🥇 Mastering our sound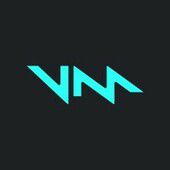 Games

Valencia, Spain

50 - 200

2014
.
Other ui/ux designer jobs that might interest you...