Filled
This offer is not available anymore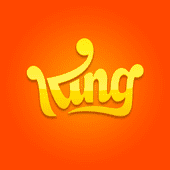 Senior Product Analyst - Game Economy | Candy Crush

in

Barcelona
Job Description
We are looking for a talented and creative Product Analyst interested in pushing our understanding and the performance of our game economy as a part of the Candy Crush Saga In- App Purchase & Economy area. You will get the opportunity to be part of a great team, working with an industry leading and genre defining game with over 200 million active players.

Your role within the Kingdom
As a Product Analyst focusing on our game economy, you will partner with designers, product managers and data scientists among others, improving the health and performance of the game economy in Candy Crush. You will be working with varied stakeholders in a fun, dynamic and fast- paced environment.
Key responsibilities include:
Perform quantitative & qualitative analyses that provide insights into our players's behavior and support the development of the game economy in Candy Crush

Identify product improvement opportunities, define experiment designs and perform AB- tests to validate hypotheses

Develop frameworks, KPIs and models for how to assess game economy health and performance

Communicate results of your analysis in a clear and concise manner, with an understanding of data visualization and the importance of drawing accurate conclusions from multiple data sources

Define best practices and smart processes for reporting on our progress to the rest of the immediate team and fellow Candy Crushers

Skills to create thrills
You are a passionate problem solver and have the ability to draw data driven insights that will add real value to King. You are proactive and demonstrate the ability to learn quickly and work in a fast paced and collaborative environment whilst communicating effectively with teams and individuals across King.
Who you are
You are proactive and demonstrate the ability to learn quickly and work in a fast paced and collaborative environment

Effective communicator with a proven ability to get analytical insights across to teams and individuals

You are an analytical and passionate problem solver with previous experience of big data decision making

Robust understanding of free to play economies, how they are balanced and the key drivers for an engaging game economy

You have good knowledge of theoretical concepts from behavioral economics and pricing theory and can apply them in a practical setting

You are confident in SQL and data extraction and likely know Python, R or similar

You have an interest in product and games development
About King
King is the game developer behind the world- famous Candy Crush franchise, as well as mobile game hits including Farm Heroes, Bubble Witch and Pet Rescue. Candy Crush is the top- grossing franchise in US app stores, a position it has held for the last two years, and King's games are being played by 245 million monthly active users as of Q3 2021. King, which is part of the Activision Blizzard group since its acquisition in 2016, employs nearly 2,000 people in game studios in Stockholm, Malmö, London, Barcelona and Berlin, and offices in San Francisco, New York, and Malta.
A Great Saga Needs All Sorts of Heroes
Making games is fun. Especially when you do it with people who share the same idea of what makes a good workplace great. We design games for everyone, no matter where they are or who they are, and we employ all sorts of people from all kinds of backgrounds to bring them to life. Truth is, we simply cannot expect diversity in our players and originality in our games without first nurturing it in our people. A great saga needs all sorts of heroes.
Making the World Playful
Making the World Playful is what inspires us to create new experiences and raise the bar. It's what makes King a place where we can all dream bigger, continue to add innovation to our games, broadening the portfolio and exploring new territories in mid- core and casual. We take the art and science of gaming to the next level through our curiosity for the unexplored, passion for games, respect for each other and love for our players - and we're not afraid to have fun along the way. In fact, together with our parent company Activision Blizzard and experts around the world, we believe having fun is good for you. There has never been a better time to join us. We're dreaming bigger and see a world of possibilities ahead. If you share our passion, our values, and our hunger to shape the future, join us in Making the World Playful!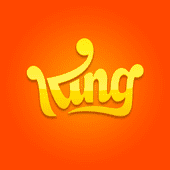 Games

Privately Held

 London, United Kingdom

1001-5000 employees

2003
King is a leading interactive entertainment company for the mobile world, with people all around the world playing one or more of our games.

We have developed more than 200 fun titles, and offer games in over 200 countries and regions. Our franchises include Candy Crush, Farm Heroes, Pet Rescue and Bubble Witch. We have 340 million average monthly unique users, as of second quarter 2015, across web, social and mobile platforms.

At King, we design games with a broad appeal, which allow people to play for a moment, then move on with their day and pick up their game later. Our games are also synchronized across platforms, allowing players to switch seamlessly between devices and platforms and continue their game wherever they left off, so they can play anywhere, any time and on any device. For us, this is encapsulated in the idea of bitesized entertainment.



King has game studios in Stockholm, Bucharest, Malmö, London, Barcelona, Berlin, Singapore, and Seattle, along with offices in San Francisco, Malta, Seoul, Tokyo and Shanghai.


Other product manager jobs that might interest you...