Filled
This offer is not available anymore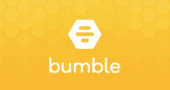 Senior Machine Learning Engineer

in

Barcelona
Job Description
We strongly encourage people of colour, lesbian, gay, bisexual, transgender, queer and non-binary people, veterans, parents, and individuals with disabilities to apply. Bumble is an equal opportunity employer and welcomes everyone to our team. If you need reasonable adjustments at any point in the application or interview process, please let us know.
In your application, please feel free to note which pronouns you use (For example - she/her/hers, he/him/his, they/them/theirs, etc).
Bumble is looking for a Senior Machine Learning Engineer to join our team and assist us with the engineering component of the data science workflow. The role will be focussed on making improvements to our current ways of productionising our models.
We are looking for someone with extensive experience in productionising machine learning models and a passion for delivering huge impact on product. With millions of images and messages exchanged on our platform every day, there is a wealth of opportunity to make a real difference in this role and help people to find love all over the world!
KEY ACCOUNTABILITIES
Determining and implementing the most appropriate direction to production for data science projects.

Understand the existing infrastructures for productionising machine learning models along with their limitations in order to proactively drive forward improvements to processes.

Initiating best practice approaches with respect to MLOps and respective tooling.

Design reliable and replicable experimentation strategies for data scientists, ensuring smooth transitions to the production environments.

Propose frameworks that are highly generic in order to minimize time to production and enhance iteration capabilities.

Collaborate with cross-functional engineering teams in order to take a project to product-ready status.

Be a key driving force behind and contributor to discussions supporting decision making with respect to system infrastructures (e.g. cloud or internal), architectures, libraries, workflows etc.

Understand the requirements of a project from a technical production perspective in order to support data science team members in the prototyping phase.

Establish and develop appropriate monitoring infrastructures for production models.
EXPERIENCE WE ARE LOOKING FOR
Knowledge of machine learning from both a theoretical and practical implementation standpoint.

Solid software engineering skills and confidence in terms of programming and scripting (strong Python essential).

Thorough understanding of deep learning frameworks such as Tensorflow and Pytorch and ML pipelines.

Experience with data science workflow frameworks such as KubeFlow, Airflow etc.

Experience developing with containers inc. Kubenetes.

Proven ability to translate complex concepts into a digestible format understood by non-technical stakeholders.

Degree in a quantitative field such as Computer Science, Machine Learning or similar.
About you
You are an expert in productionising machine learning models, are able to work with high autonomy and can balance short term deliverables with longer-term projects.

You enjoy keeping up to date with the recent trends in data science and have a passion for applying your knowledge to solve real-life use cases impacting millions of users.

You think about ethics in AI, the impact of machine learning on society, and want to bring that to fruition in your work.

You are innovative and inspired to take on new challenges.

An enthusiasm for mentoring and sharing knowledge within the rest of the team.

Have an interest in contributing to the data science community both internally in Bumble and externally at MeetUps and conferences.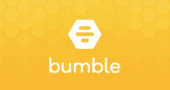 Saa S

Austin, TX, USA

500-1,000
.
Other data engineer jobs that might interest you...