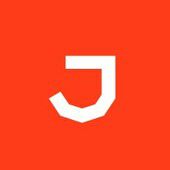 Senior Director, Data

in

Barcelona

or Remote
Job Description
We're Juni. The fastest-growing fintech in Europe. We're born remote, built for remote, and busy building the future of financial services for ecommerce entrepreneurs.
What we do 🤔
Think of us as the world's best financial companion for ecommerce entrepreneurs. We build products that help our customers sell smarter and understand their business better. We even finance their working capital so they can smash their goals and dream up new ones. See for yourself at https://demo.juni.co/demo.
How & why we do it 🚀
We give our people the same thing we're building for our customers: freedom. Freedom to work wherever there's good WiFi. Freedom to be 100% yourself. Freedom to explore your potential and what's more – make the most of it. We truly believe we're making the world a better place for small businesses, and we want you to be a part of that mission.
Your role 🙋
As our Director, Data you'll build and lead the data department to deliver the best experience to our customers.
Your responsibilities 💪
In this role you'll:
Develop a data vision, strategy, and roadmap, and lead the data team focused on improving Juni's product offering

Hire, manage, mentor, and grow a team of data scientists and data engineers to help them reach their full potential

Own and evolve the data products that enable our customers to run their businesses better

Help define features and metrics for Juni's external and internal data products, working closely with product, data scientists, and engineers

Evolve Juni's data infrastructure

Be a data evangelist and be well informed about industry-leading data science and data infrastructure advances.

Develop an efficient data operation model, with defined workflows, clear roles and accountabilities, and high-quality outputs

Work closely with Finance, RevOps, and Marketing to establish needs and offer the required support

Create a psychologically safe environment for everyone to be their best

Drive a data-driven culture across tech, product, and the rest of the organization
Within 1 month you'll:
Do the on-boarding in the company

Participate in the first dynamics of the management crew

Acquire a deeper understanding of our main objectives and challenges to overcome

Do the first 1on1 with your direct reports

Proactively get to know your colleagues
Within 3 months you'll:
Have a plan of how data teams operate, collaborate, and add value to the organisation

Solve your first challenges of coordination, organisation, and/or conflicts.

Enable greater insights and automation in Credit, FinCrime, and Juni platform
Within 6 months you'll:
Have a deep understanding of your role and how to generate the greatest possible impact within Juni

Be leading management initiatives with an impact on all engineering

Be a reference for the Engineering Managers

Be an active agent in the recruitment strategy and you will have recruited at least one EM

Have achieved measurable improvements in the productivity of the team
Your qualifications 👨‍🎓
What we need to see:
Experience with building data products

Expertise in at least two areas and how they all work together: Data Science, Machine Learning, and Data Engineering

Experience in Leadership and team development

Ability to operate both strategically and tactically in a fast-paced environment

Communication (verbal and written) and collaboration skills that enable clarity and trust at all levels with a proven track record of influencing and driving delivery across multiple partners. Comfortable managing constructive debate, and willing to challenge the status quo
What we'd love to see:
Experience in a regulated environment and how this impacts engineering decisions

Experience scaling up teams in a startup ecosystem

Facilitating change while bringing teams along the journey
Your tool stack 💻
Mac. Chrome. Even… Windows. Choose the hardware that helps you work best. We'll also support whatever software you need.
Your People 👥
Forget office-based culture. This is people-first culture. We're real. We never wait. We care deeply. About building better for our customers and each other in a way that's never been done before. Here, you can work with people at the top of their game, who didn't get there by playing games. You can help us change business, change banking, change the world – wherever in the world you may be.
Your benefits 😍
We're born remote-first. Transparent. Caring. Empowering. So our benefits are too.
Hello work. Meet freedom. Join us anywhere within 6 hours of Sweden.

Swap 2D for 3D. Meet the team IRL at insightful quarterly onsites.

Diversity is at our core. We're part Swedish. Part Danish. Part French. Part Italian. Part Hungarian. Part Canadian. Part Spanish. You get the idea.

Great players can stay great players. Progress your career whether you choose to manage people or not.

Happiness stipend. The best things in life are free. But money can buy you a herd of puppies. Get €8,500 per year to spend on whatever makes you happy.

Work al desko. Get €500 a month towards a co-working space.

Stock options. We can't promise you'll make a fortune. But we'll give it our very best shot.

Vacation days. At least 30 per year as standard. Awesome.

Global health insurance. You know. Just in case.

Get sick? No stress. Feel better with unlimited paid sick leave.

Work with the best people for the job. Not the best people within 1 hour's commute.

Get support to switch things up. People change. Careers can too.
Free your nine to five 🤘
Hit apply and help us revolutionise financial services for ecommerce entrepreneurs.
The process 📅
CV screening > Get to know us call > Team interview(s) > Leadership interview > Offer (for some roles we'll include a task, but we'll notify you if this is the case)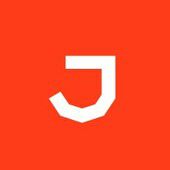 E Commerce

Göteborg, Sweden

50 - 200

2020
.
Other data engineer jobs that might interest you...