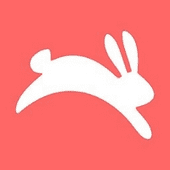 Senior Data Engineer - Price Freeze

in

Madrid

or Remote
Job Description
Hopper's Price Freeze team is looking for an excellent, autonomous Senior Data Engineer to join our team. The Senior Data Engineer will help ensure that we are properly leveraging the data related to how customers interact with our risk-based price freeze products. The ideal candidate will leverage their experience as an engineer writing code and expertise with data-intensive systems to solve customer problems.
Besides implementing data pipelines and helping to set best practices for working with data within the team, this individual will also help reinforce a culture of ownership over data integrity across the Price Freeze teams. They will plan and implement software components that ensure we are collecting, processing, and analyzing the right data in the right way to build Machine Learning models to compute risk and price, construct dashboards and tools to help Product Managers and Pricing Analysts, and consult on emerging needs to facilitate rapid and sustainable solution iteration. They will also be responsible for data warehouse design and maintenance.
What would your day-to-day look like:
Enable data-driven insights, efficient algorithm training, and accurate reporting by ensuring consistent, accurate, and accessible data for internal analysis
Work backwards from customer needs with Product and Pricing Analysts to set and achieve measurable goals regarding data integrity
Build, maintain and iterate on production models underlying our price freeze products, and the data systems and pipelines that power them
Develop and distribute best practices for recording, storing, and processing product data to facilitate rapid development and self-service
Draft and review specifications and plans relating to data generation and consumption related to the team's products
Write, review, and deploy production code related to data storage and processing for the team's products
Promote a culture of ownership of data concerns within the team
An ideal candidate has:
3+ years of recent experience building and operating high-volume and high-reliability data processing systems
A strong sense of ownership over outcomes, and preference for results over process
Hands-on experience working with the Google Cloud Platform suite of tools
An iterative approach to problem solving, using data to plot out the optimal path forward
Experience with data warehousing, data infrastructure, and ETL (Terraform, AirFlow, Dataflow, BigQuery or similar tools)
Perks of working with us:
Well-funded and proven startup with large ambitions, competitive salary and stock options
Unlimited PTO
Very generous parental leave
Wellness benefit
Medical, dental, vision, life and disability insurances
Work-from-home stipend
Entrepreneurial culture where pushing limits and taking risks is everyday business
Open communication with management and company leadership
Small, dynamic teams = massive impact
More about Hopper
Despite the pandemic's impact on the travel industry, Hopper has emerged stronger than ever. As the travel industry continues to rebound, Hopper has demonstrated significant outperformance with its category-leading mobile-only marketplace, delivering value to customers and supply partners with the company's proprietary suite of fintech
offerings
.
Here are just a few stats that demonstrate the company's recent growth:
- Hopper's valuation is now over $5B, which is more than triple our valuation from early 2020.
- The company grew its revenue by more than 300% YoY in 2021. Hopper's monthly revenues are now 375% higher than its pre-pandemic high point and Hopper Cloud, Hopper's new B2B initiative, is already 15% of its revenues and growing.
- According to Apptopia, Hopper was the #1 most downloaded OTA in the US in 2021. The app has over 70 million downloads.
- Hopper's recovery is faster than the market and its share of the air travel market in North America is now 300% higher than prior to the pandemic, according to MIDT. We are now the 3rd largest air travel agency in North America.
- The company sells over $2B in travel and travel related financial services annually.
- Hopper's fintech offerings, such as Price Freeze and Rebooking Guarantee, now represent over 70% of its air revenue.
- Given the success of its travel fintech, Hopper recently launched a B2B initiative called Hopper Cloud, where any travel provider can unlock a totally unique revenue stream by seamlessly integrating and offering Hopper's travel content and fintech products. Hopper Cloud partners include Capital One, Kayak, Marriott, Amadeus,
Trip.com
, and MakeMyTrip.
The industry opportunity for Hopper Cloud is enormous as projections estimate that if all travel distribution channels offered travel fintech, it could increase the total consumer spend for the sector by $200 billion annually.
And all this recent growth is just the beginning. There are still so many new opportunities we're excited to tackle in the next year!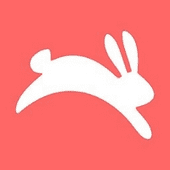 Hospitality

Montreal, Canada

200 - 500
.
Other data engineer jobs that might interest you...