Filled
This offer is not available anymore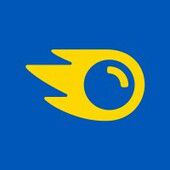 Project Manager (Sales Operations Team)

in

Barcelona
Job Description
Hi there!
We are Semrush, a global IT company developing our own product— a platform for digital marketers.
And this is our Project Manager role for those who value interaction with sales, managing risk, motivating the team, and can streamline chaotic processes in just a couple of meetings.

Tasks in the role
30% Technical Project Management & Roadmapping

Establish and/or mature various programmatic and technical Sales and Retention strategies with various partners (engineers, marketers, analysts, sales leadership, and trainers).

Create, reinforce, and continuously improve baseline artifacts, processes, customer engagement strategies, and ways of working/communicating.

Influence, manage, and lead high-functioning project implementations, proactively finding revenue opportunities, actively resolving leaks or gaps in the strategy, and sticking to milestones/timelines.

Uphold processes, rules of engagement, and historic decisions to support GTM strategy.

30% Manage Dependencies Across an Extensive Tech Stack and Audience

Ability to negotiate with diverse technical, analytic, marketing, sales, and training interests along with colleagues of various seniority (C-level, VP, manager, individual contributors).

Responsible for driving metrics for process adoption and campaign success.

Maximize usage of a large tech stack that delivers critical services for expansion and retention.

40% Data Management and Reporting

Responsible for scoping A/B tests and hypotheses, defining KPIs in detail along the way.

Coordinate and ensure KPIs and ROI are defined and reported weekly and quarterly.

Unify, analyze, and present insights from Salesforce (advanced), Big Query (any level), and Excel (advanced/master).
Who we are looking for
3+ years of experience in implementation, deployment, and consulting, especially with a track record of previously managing complex IT/sales/marketing/ business consulting

Especially with senior visibility and reporting, e.g., Director, General Manager, Vice President, or similar leader roles.

Deep understanding of systems— development, configuration, process design, and data management/cleansing.

Process design/development with high attention to detail, organization, and structure.

Estimate cost of projects and ROI.

Demonstrate ability to insert yourself in various aspects and stages of ongoing projects to deliver successful business outcomes.

3+ years of experience in Sales/Revenue project management

Project Management Certification.

Draft/refine customer/user scenarios and requirements documentation.

Manage cross-functional, cross- organizational projects.

3+ years of direct experience with Salesforce reporting and Big Query experience

Ability to learn and grasp concepts quickly in a fast-paced environment

Demonstrated ability to step back, look at the big picture across process and functional areas, and identify dependencies to translate business needs into technical requirements.
They say there are no perfect candidates, but that might well be you, if you have
GDPR Compliance experience.

2+ Years of experience with these tools (or similar): Marketo, Gsuite, JIRA, Confluence, Tableau, and sales tools (Outreach/Salesloft, Chorus/Gong, Ring Central/Zoom Dialer, Zoom Meetings, Calendly/Chilipiper, Clearbit/ZoomInfo).
A bit about the team
You can get to know the team better at one of the interviews, but some brief information about future colleagues will be useful now.
As a Project Manager on the Project and Process Management team, you will ultimately groom complex analyses, plan, design, and propose solution options. You will ultimately be responsible for project success. We need someone driven to quantify the success of projects through reporting skills.
You must be proficient in bringing together pertinent stakeholders and building/negotiating consensus. You will draft and articulate complex systems topics—– including integration approaches, points of view, solutions options, and roadmaps—– presenting and getting buy-in from executive stakeholders. Success requires maintaining trust with all contributors and stakeholders as company needs evolve; while driving reliable, on-time delivery and prioritizing requirements to support iterative improvements. Ability to maintain personal steadiness and nurture team confidence in a changing environment is the way to succeed.
As a Project Manager on the Project and Process Management team, you will contribute to the high - level revenue program by managing projects and working especially close with EMEA-APAC sales leadership to gather requirements, roadmap, and execute.

We will try to create all the right conditions for you to work and rest comfortably

Work format FLEX: This offer stands for the "hybrid" work format: some days, you work from the office, and some #wfh. Trust us, it's an efficient way of work. Proven!
Flexible working day start.

Health insurance coverage.

Working from a modern coworking space (or working from home).

Internet coverage (up to 30 eur/month).

Corporate events.

Annual paid vacation (22 working or 30 calendar days).

Training, courses, conferences.

English and Spanish courses.

Gifts for employees.
Finally, a little more about our company
Semrush is a leading online visibility management SaaS platform that enables businesses globally to run search engine optimization, pay-per-click, content, social media and competitive research campaigns and get measurable results from online marketing.

We've been developing our product for 13 years and have been awarded G2's Top 100 Software Products, Global and US Search Awards 2021, Great Place to Work Certification, Deloitte Technology Fast 500 and many more. In March 2021 Semrush went public and started trading on the NYSE with the SEMR ticker.

10,000,000+ users in America, Europe, Asia, and Australia have already tried Semrush, and over 1,000 people around the world are working on its development. The Semrush team is constantly growing.

Our new colleague, we are waiting for you!

Semrush is an equal opportunity employer. We celebrate diversity and are committed to creating an inclusive environment for all employees. We do not discriminate based upon race, religion, creed, color, national origin, sex, pregnancy, sexual orientation, gender identity, gender expression, age, ancestry, physical or mental disability, or medical condition including medical characteristics, genetic identity, marital status, military service, or any other classification protected by applicable local, state or federal laws. All employment decisions are based on business needs, job requirements, merit, and individual qualifications.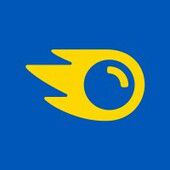 Ad Tech

Boston, MA, USA

1,000 - 5,000

2008
.
Other project manager jobs that might interest you...