Filled
This offer is not available anymore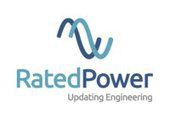 Product Marketing Manager

in

Madrid

or Remote
Job Description
We are seeking a Product Marketing Manager to join our Marketing team, based in Madrid (Spain).
You'll be joining our Marketing team where you'll get the opportunity to take initiatives and drive the execution of the Product Marketing function.

You will work very closely with the Product team (including Product Managers and Designers), the Sales team, and the Marketing team and will have the fantastic opportunity to shape the Product Marketing motion, align Product and Marketing projects, and genuinely make a positive impact on the organization moving forward.
You'll be both a thinker and a doer, full of great ideas about how we can create great experiences for our leads, customers and the wider community.
The candidate will be responsible for
Definition and ownership of the Product Marketing strategy and operational plan

Customer communication: engaging our community of customers to gather insight on usage, value, use cases; leveraging powerful testimonials and customer stories; engaging customers for events and joint marketing activities that help move prospects to customers; and customers to evangelists through the sales cycle.

Product adoption: working closely with the Product team to define new product launches campaigns, optimize product activation and adoption, understand and map out our customer journeys, continuously optimize onboarding and customer experience

Product Communication: Own the content creation for our product newsletters, landing pages, and work closely with the Demand Gen and Content teams to ensure our product value proposition is consistently presented across all marketing channels and activities.

Conduct market analysis to obtain understanding of the competitive landscape and help establish product differentiators

Translate technical details into benefits for the user.

Work closely with Sales and Product teams to develop product pricing models, key messaging, product positioning and value proposition - maintain an internal market intelligence repository and create internal and client-facing materials such as one-pages by use cases, sales decks, and more.
Required skills
4+ years of experience in Product Marketing for B2B SaaS / Tech organizations

Ability to translate technical concepts into value propositions.

A demonstrable track record of successfully launching products and programs globally and locally

Rock-solid communicator and storyteller and you can proudly showcase relevant credentials.

Have high level of attention to details and able to work with deadlines while juggling multiple projects

Empathy and good communication skills

Highly self-driven sense of motivation.

Ability and desire to work in a fast-paced challenging environment.

Minimum a C1 in English (native English speaker is a super plus)

Experience tracking and analyzing metrics. You are comfortable with numbers and love to learn from data.
Desired skills
Experience in solar or in the renewable energy sector is a bonus

Other languages are a plus
What we offer
Hybrid working model (able to combine working from home and from our office in Madrid city center).
Great teamwork working side by side with an incredibly talented workforce willing to share its knowledge and expertise.
Career development according to your aspirations and interests. We support our employees with continuous training. You'll get to work together with your manager on defining your career path (focused on technology, team management, and many other possibilities).
Opportunity to develop yourself and to be part of a fast-growing startup. You'll have a direct impact on our way of working and decisions made in the business.
Compensation commensurate with experience.
Work-life balance and Diversity and Inclusion initiatives. We work with humans. Happy humans.
Your work will be meaningful and have a direct impact on the planet. Together we shape the future of renewables.
About us
At RatedPower we are on a mission to accelerate the energy transition by increasing the global solar energy capacity through disrupting and user-friendly cloud-based solutions. We have created pvDesign, a cloud-based software that automates and optimizes the analysis, design, and engineering of photovoltaic plants in all its stages. Only in 2020, our clients have been able to execute an extra 147 projects that they would have been able without pvDesign, totalising 8.82GW installed/year. It's the equivalent to the electricity consumption of 4.5 million households worldwide. This leads to an annual reduction of 6 million tons of CO2 and an annual decrease of 9 million oil barrels.
By merging technology and engineering, we aim to strengthen the renewable energy industry, bringing cost reduction and maximizing the efficiency of solar plant deployment. Our ultimate goal? To accelerate the energy transition by contributing to the proliferation of solar energy worldwide.
Diversity of identity, perspective, and experience makes us stronger. We welcome you to apply to RatedPower regardless of your background, gender, ethnicity, age, orientation or ability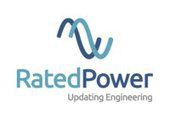 Saa S

Madrid, Spain

11-50

2017
.
Other marketing jobs that might interest you...