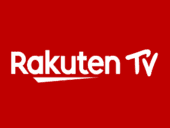 Product Manager- Smart TV Expert

in

Barcelona
Job Description
The successful candidate will be passionate about product management, video on demand industry and delivering against tough targets. You must possess the following attributes:
Academic Qualification:
Bachelor's degree qualification in Engineering.
Mandatory Skills for this role:
Content Delivery, Live streaming Video, High Customization, OTT Apps, CDN, Product Management, Smart TV, Audiovisual, playback.
Requirements:
5+ years of Product Management experience on consumer facing software,
Knowledge of Native Players on Smart TVs, CDN and Video Encoding Technologies.
Excellent knowledge of TV, streaming Media Devices and the OS's that drive it.
Solid career examples demonstrating improvements in customer satisfaction and product quality.
Excellent verbal, presentation, and written communication skills applicable to different audiences including senior management, engineers, customer service team and key Rakuten TV partners.
Data Driven.
Bonus points if you have experience with Consumer Electronics devices like Smart TVs.
Some good reasons to apply:
Opportunity to work for a leading company and a top group in the tech world.
Promotion possibilities in a fast growth environment.
Great work environment, 2 blocks away from Barcelona beach.
Culturally diverse and inclusive environment, with people from approx. 30 different nationalities.
Private Medical Insurance, extra money for meal card/commuting card and other benefits.
Free Language Classes on-site and interesting trainings and sponsorships.
Languages:
English (Overall - 3 - Advanced)
We are a global company located in sunny Barcelona with additional offices in the UK, France, Italy and Germany. Our team comprises more than 24 nationalities across 180 employees; we are united in our vision of diversity and our passion for cinema.
Rakuten TV – "Your cinema at home" – Rakuten TV is one of the leading Video-On-Demand platforms in Europe providing the latest movie releases with the latest technology in a true cinematic experience available on Smart TVs. Rakuten TV is now available in 42 countries and forms part of the Internet and e-commerce Japanese giant Rakuten Group, Inc., one of the world's leading internet services companies, offering a wide variety of services for consumers and businesses, with a focus on e-commerce, fintech and digital content. Rakuten sponsors FC Barcelona, NBA Champion's Golden State Warriors and Spartan Race, amongst others.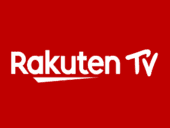 Media

Barcelona, Spain

200-500

2017
.
Other product manager jobs that might interest you...