Filled
This offer is not available anymore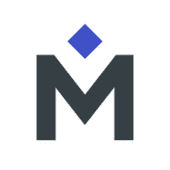 Product Manager

in

Madrid

or Remote
Job Description
Medallia is the pioneer and market leader in Experience Management. Our award-winning SaaS platform, Medallia Experience Cloud, leads the market in the understanding and management of experience for candidates, customers, employees, patients, citizens and residents.
We are more than a software company. We want to be known as a company that does the right thing, no matter the challenge or controversy. We are committed to creating a culture that values every person and every experience. Individual life experiences shape the way we interact with the world, which is why we encourage people to bring their whole selves to work each day. The strength of our global workforce is the most significant contributor to our success.
We believe: Every Experience Matters. Talent is Everywhere. All Belong Here.
At Medallia, we hire the whole person.
Responsibilities
You "own" one of Decibel's core product areas and make sure it is successful and delivers value to customers so the business benefits from it
You help drive the overall product strategy
You lead a cross-functional team of engineers, designers, data scientists, and analysts to build and develop the product
Together with that team you drive discovery (ideation, prototyping, validation) and delivery (definition, deliverables planning, design) of new functionality all the way through to launch
You define and analyse product metrics to inform decision-making and measure success
You communicate across the company to evangelize your product
Help us to bring Decibels behavior data & signals to the next level creating more & better insights for our customers into their user's digital experience by leveraging ML & AI.
Qualifications
Minimum Qualifications
Experience in product management in a tech company
Proven ability to lead teams and work cross-functionally
Experience building and scaling a product from the ground up
Experience working with Jira
Understanding of key technologies and ability to converse at a technical level
Preferred Qualifications
B2B experience in the Data Analytics, Voice of Customer or A/B testing space
Ability to create hypothesis-based product concepts based on customer needs & problems
Ability to translate product concepts into product requirements for engineering teams.
Ability to write well-rounded user stories including acceptance criteria and scenarios.
Prior Start-up experience
Self-starter with a bias toward action and a proven track record of results
Know how to delight customers and how to use data to know if you did
Ability to think strategically, prioritize ruthlessly and execute methodically
Excellent written and oral communication skills
Experience with the concept of working against Objective Key Results (OKRs)
At Medallia, we celebrate diversity and recognize the value it brings to our customers and employees. Medallia is proud to be an equal opportunity workplace and is an affirmative action employer. All qualified applicants will receive consideration for employment without regard to age, race, color, religion, sex, sexual orientation, gender identity, national origin, genetic information, disability, veteran status, or any other applicable status protected by state or local law. Individuals with a disability who need an accommodation to apply please contact us at ApplicantAccessibility@medallia.com. For information regarding how Medallia collects and uses personal information, please review our Privacy Policies.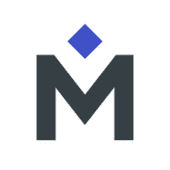 Saa S

San Francisco, CA, USA

1,000 - 5,000
.
Other product manager jobs that might interest you...